Umar MB Yane English Lyrics Meaning And Song Review
TRACK DETAILS ⇓
Artiste Name: UMAR MB
Song Title: YANE
Released Date: August 24th, 2021
Format: MP3/Audio High-Quality KBPS
Yane sound track is an amazing masterpiece that is fully written creatively by the great dazzling Northern Nigerian iconic singer popularly known widely as Umar MB. The mighty song is known have been released officially on the date, August 24, 2021.
Umar MB with the real name Umar Musa is Known maestro Northern Nigerian singer who was born and raised in Rigasa town, Kaduna state, Nigeria.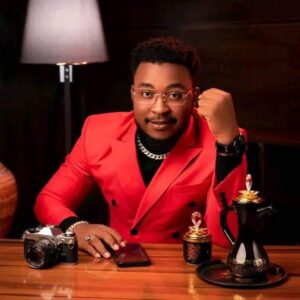 The song is noted as one of his great trendy and highly celebrated songs that has been making fans crazy all over the internet, to be specific, social media and streaming platforms. And is listed among the mighty track list of the Farin Wata Sha Kallo Ep.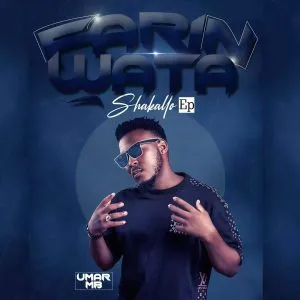 However, the song title, "Yane" is a Hausa word that simply translates to "What's Up" as in figure of speech, it is a slang that is used normally in starting buddies conversation and generally in initiating special conversations.
Moreover, the song has more explanation in details as the song entails lyrically, however, Umar MB invested pure musical talent in vocal and lyrical view. And the song is noted to be out of collaboration, it is done alone by the astonishing star singer and in brilliant nature which renders more advancing musical quality.
Meanwhile, Yane song involves some little inclusion which mp3ghetto media find it to be as assisting vocal of the complete lyrical content of the song in general.
Umar MB – Yane Lyrics Video
Check Out Umar MB – Yane Official Lyrics Video Below:
Umar MB – Yane Song Lyrics
Complete Umar MB – Yane Song Lyrics Below:
yane yane…..
ko na fada so ne
yane yane…..
menene so ne
tsawon lokacin da mukka kwashe
soyayyar da muka yi tana da tushe
bani misali don komai kin kwashe
kina kulawa don kar ta rushe
murmushin da nake yi miki
kallon da nake yi miki
yane yane…..
menene so ne
ni babu laifi Kira ni da bawa
Allah kiyaye nayi miki rowa
ki bar batun ma nayi dagawa
bai kyale kowa…..
tunda na fara ban dena ba
ba mai zagi sai dai wawa
yane yane…..
menene so ne
damara nayi zan hidima acikin so
Fadi zancen zuciya wanda nake so
Allah ya tsara ko da ba sa so
ban da komai soyayyar ki nake so
ba kowa ba mai mini sa ido
ban kuka ba kwarmi cikin ido
yane yane…..
menene so ne
yane yane…..
menene so ne
in har so yasa ka koka
radadi na masoyi ya bar ka
yasa zuciyarka cikin sarka
ka gaza tashe dukanin sirrinka
ba zancen wai ma kaci abinci
rike Allah zai kawo sassauci
yaneeee…..
yane yane…..
menene so ne
Umar MB – Yane Official Original Audio
Check Out Umar MB – Yane Official Audio Below:
Umar MB – Yane Mp3 Streaming Download
Listen to Umar MB – Yane Mp3 Stream Below:
Conclusion
Conclusively, the mighty song, Yane is rated to be in line with the best and high rated songs with actual high standard and quality, Umar MB used some exceptional vocals and rhymes that musically enhanced the perfection of musical stand of the general song.
Check Out More Interesting Updates
Mp3Ghetto is always here with a bunch of open hands, craving to facilitate your highly experienced sensational entertainment Journey.
Follow for more exciting updates with substantial ingredients of your classic taste in music and entertaining programs.
DJ AB Serious English Lyrics Meaning And Song Review
DJ AB Kudi English Lyrics Meaning And Song Review
DJ AB Bay Bay English Lyrics Meaning And Song Review
Ado Gwanja Naji Dadi English Lyrics Meaning And Song Review