Umar MB Ina Sonki English Lyrics Meaning And Song Review
TRACK DETAILS ⇓
Artiste Name: UMAR MB
Song Title: Ina Sonki
Released Date: March 13th, 2021
Format: MP3/Audio High-Quality KBPS
Ina Sonki song is an astonishing sound that is creatively written brilliantly by the super amazingly talent Northern Nigerian maestro Hausa song singer, famously called widely by the name Umar MB. The amazing track is known and recognized to have been released officially on the date of March 13, 2021.
Umar MB with the real name Umar Musa is Known maestro Northern Nigerian singer who was born and raised in Rigasa town, Kaduna state, Nigeria.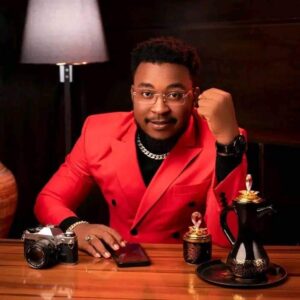 The mighty track has been noted to be listed among the great mighty track list of the super dazzling compiled project of the star, titled as, Rai Ep Album.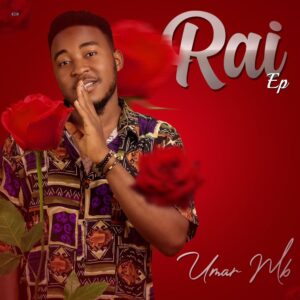 However, the song title, "Ina Sonki" is said to be a sweet Hausa phrase that beautifully translates to "I Love You" in English, hence, as the name implies so as the song concept considering the nature and pattern Umar MB used in building up the exceptional lyrical content of the track.
Meanwhile the song is an amazing love song that has strong sensational value, both in lyrics and further in vocals, and that is not all when you look at the strong dynamic nature of his flows that gives out proper lyrical build up and super exciting sound.
Umar MB – Ina Sonki Official Audio
Check Out Umar MB Official Audio Below:
Complete Umar MB – Ina Sonki Song Lyrics
A Zahari inna sonki
haka yasani na kwana da Begen ki
amminiyata ba tamar ki
haka yasa ni na kwana da begenki
Taho da Sauri karda rana ta fadi kumma bamu gana ba
fadi da sauri karna mace ke kumma ace baki furtan ba
tafi muje ki kaini gidan ku gayawa iyayanki gani
ko haka ne anata gayamini da ni da ke muna kamanni
ya hakane kike ta gara mini zuciya gashi tayi rauni
zan mutune idan a cikin rayuwar taki kincireni
zanbi zabi nane farin cikin raina gashi
babu mai mini raini domin ko na dace da shi
rabudani dan Allah kabarni in zauna da shi
mun riga mun kulla bani matsawa in gashi
zai dandana mini soyayya
ra a yi ba zan sauya baa
A zahiri ina sonka
haka yasani na kwana da beganka
a zuciyata babu kamarka 
shiyas ani  na kwana da soyayyar kaa.
kiyar da dan in rayu da soyayyarki
dan na kasa samun duka misalinki
na nariga na yarda da duk tsarinki
ki bani fili cikin zuciyarrrrrr kii …………  zana rayu da soyayyarki
Umar MB – Ina Sonki Official Video
Check Out Umar MB – Ina Sonki Official Video Below:
Umar MB – Ina Sonki Mp3 Stream Download
Listen to Umar MB – Ina Sonki Stream Below:
Conclusion
Lastly, the amazing track is became the first to be in line with the hottest trending songs of the amazing star which directly enhance the musical quality of the amazing track gallantly special. Umar MB has been known for his consistent great musical contributions in any qualitative.
Moreover, the song did not record any trace of collaboration in any way around, but an assisting vocal has been noted by mp3ghetto media to a female subordinating vocal.
Check Out More Interesting Updates
Mp3Ghetto is always here with a bunch of open hands, craving to facilitate your highly experienced sensational entertainment Journey.
Follow for more exciting updates with substantial ingredients of your classic taste in music and entertaining programs.
Umar MB Yane English Lyrics Meaning And Song Review
DJ AB Serious English Lyrics Meaning And Song Review
DJ AB Kudi English Lyrics Meaning And Song Review
DJ AB Bay Bay English Lyrics Meaning And Song Review
Ado Gwanja Naji Dadi English Lyrics Meaning And Song Review