Umar M Shareef – Wayyo Ni English Lyrics Meaning & Song Review
Wayyo Ni soundtrack is an exceptional educating pop song written creatively by the amazingly talented star known popularly as Umar M Shareef. The mighty exceptional song was recorded and later officially dropped on Thursday, 13th January, 2022.
The mighty song is enlisted in the mighty Album of the star with the title Farin Jini that has a very special spot in the Album playlist which is dropped officially in the year 2022.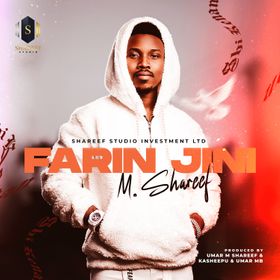 Wayyo Ni is a simple Hausa language exclamatory phrase that simply stands for "Oh Me!" which exclusively explains an amazing speech in an exciting or rather, but a very sensitive impression mostly given by appreciating gesture to amazing happening.
Although, Umar M Shareef define it in a disturbing manner given the preach concept of the song in general. He lyrically preach, motivate, educate and inspire, his creative flows has touching and highly sensible gesture.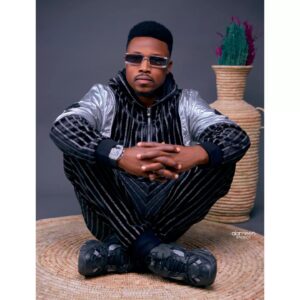 However, you can actually know with his lines in the songs such as "wayyo ni wayyo rayuwa tasa na shigga damuwa" which literally translates to "Oh me! Oh Life made my Dilemma"
Actually, you can easily understand more of the song lyrical value in the qualitative lyrical display of the song lines in video provided just a bit below:
Check Out Umar M Shareef – Wayyo Ni Lyrics video below:
Intro & Outro
The song does not have vocal introduction, it consist only the sound coming in from the beginning that easily transition to the whole song verses. So Also the outro does consist vocal inputs of the star, it goes as a hold up of all the song with lines, "Allah sa rana ta muttuwa taxamomin tafi sauyiwa aguna na more rayuwa basauran buri".
Complete Umar M Shareef – Wayyo Ni Song Lyrics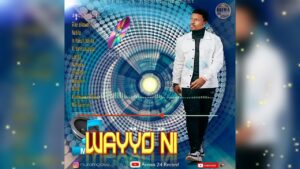 wayyo ni wayyo rayuwa, tasa na shigga damuwa
Ga sanyi ga kishin ruwa, sabon labari
farfesu yaki dahhuwa, kassa wuta sama ga ruwa, dukji kasan da damuwa ba mai inkari
da yazauna cikin uwa, amfanin rai rayuwa, mai tarbiya yafi moruwa inbaya sharri
motsin kifi cikin ruwa, zance nah inyakaruwa, to kufahimce ni yan uwa bani nufin sharri
share hawayen ki yar uwa, dana sai yayi faruwa, kaddara ce a rayuwa wataran sai labari
kusomusu kwanarku yan uwa, karda ku sanya su damuwa, mahimmaci nasu dayyawa taritari
budurwa ta xama tsohuwa, tilas nee inda rayuwa, bamai hannashi faruwa allah yai tsari
ba cuta babu cutuwa, da tsuntsu ansamu tsuntsuwa, halittun allah akwai yawa taritari
kakanni sunyi ganuwa, don yazamo mussu garkuwa, daga sharrin wadda ke zuwa tsohon labari
karda kazam mai shagaltuwa, gun nema kai ta damuwa, ibada bakason xuwa hakan ba alkairi
numfashi nata rabbuwa, mutuwace dai take xuwa, maza shirya kunji yan uwa
da aikin alkairi
*************
*************
wake ke shuka saman ruwa, allah gatan marabbuwa, barta da xanen tah zabuwa shine alkairi
wadda yayima kafafuwa kunne hanci idanuwa numfashi kaita rayuwa kuma bayayima gori
shiya hallicemu yan uwa mui laipi yayyi affuwa mui roko yayyi karbuwa yay kyauta yay kari
alkairai nata yaduwa kullum suna kara dadduwa alfarmace nake hawa ta hasken annuri
baban fateemah garkuwa annabi tsani bin hawa kaina rike bani fadduwa tushen alkairi
**************
Outro
Allah sa rana ta muttuwa, taxamomin tafi sauyiwa, aguna na more rayuwa basauran buri……
Umar M Shareef – Wayyo Ni Mp3 Download
Listen To Umar M Shareef – Wayyo Ni Mp3 below:
Social Media Impact
So many demonstrations has been displayed by the fans in multiple social media platforms such as Tik Tok, Instagram, Facebook and like.
The sensational capture of the song made it very interesting for the fans to reflect it in actual reality scenarios which technically produce massive reactions.
Check Out the video extracted from Tik Tok as a sample below:
Conclusion
The secrete behind the song quality all lies on the lyrical inputs of the song, the value of sweet touching, sensible and reasonable preaching, motivating, educating and inspiring flows of the star. Umar M Shareef bounce in and out of the song with qualitative musical advancement, ranging from the lyrical value down to the vocal efficiency, are all impeccable.
Check Out More Interesting Updates
Mp3Ghetto is always here with a bunch of open hands craving to facilitate your highly experienced sensational entertainment Journey.
Follow for more exciting updates with substantial ingredients of your classic taste in music and entertaining programs.
Umar M Shareef – Kyakkyawar Fuska English Lyrics Meaning & Song Review
Dj AB – Masoyiya English Lyrics Meaning & Song Review
Auta Waziri – Autar Mata English Lyrics & Song Review