Umar M Shareef – Rike Alkawari English Lyrics & Song Review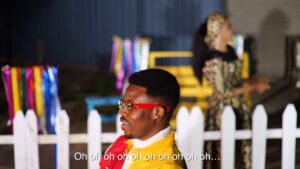 Rike Alkawari is a sensational love song that is written and crafted by the amazing tone singer popularly known widely as Umar M Shareef. The mighty song was recorded and later released on the 14th of February, 2022.
The song is a pop genre that is musically crafted creatively in a modern manner, it contains many advancing values that technically enhance the song in a very efficient way.
"Rike Alkawari" is a Hausa statement that can be easily translated to "Hold My Promise", the amazing star singer describe in a sensational way, the magnitude of her value in his heart, and directly demanding her assured care and promise to be with him for the rest of his life.
He sweetly sing out every bit space of the song instrumental creatively, his extreme talent value is beyond comparison considering his consistent nature.
The strong emotional narration by Umar M Shareef touched deeply and impact positively in a musical manner, the nicely invested lyrics of the song is somehow exceptional with the pattern and flexible behavior.
He swung into the song verses in different style, the first is nothing similar with the second involvement on the second verse. The dynamism of the song pattern creates more value to the melody of the song giving so much quality to the track in general.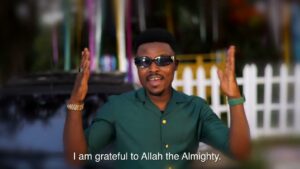 The song has no collaborative presence vocally, it is crafted alone by the Northern iconic singer. His vocal quality and efficiency made the project seem easy considering how he played well with his vocals on the song beat gallantly.
It has two solid verses, handled professionally by the star including the mighty song chorus and other additional vocal modifications required by the song value.
Meanwhile, I provide for you ahead the complete Umar M Shareef – Rike Alkawari lyrics video for you simply allign all this with song actual lyrical value.
Check Out Umar M Shareef – Rike Alkawari lyrics video below:
Intro & Outro
The song intro is a special vibe that rings out musically special which gives value of the track introduction that contribute to the song quality in general.
The iconic star just vocally sing out his name followed by some vocal additions that musically modify the intro making somehow part of the whole verse
The song outro is as usually professional, the simple exit of the last verse lines accompanied by the beat takeover point to the outlet of the song in general.
Complete Umar M Shareef – Rike Alkawari Lyrics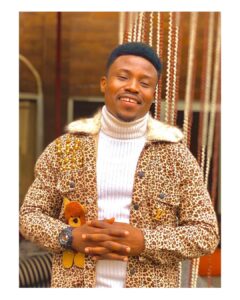 M shareeefi
Gaki Nan gani in baki Nan, bani inda kike Nan zani masoyiyaa
Riqey riqey riqe alqawari naa muje muje ASA mana rana
ah ah ah ah ah ah ah aaaaa oh oh oh oh oh ohooooo Riqey Riqey Riqey Riqey
Allah sarki na gode Maka
Kaine Dai wand kayi mini daukaka
Ka bani basira in yo waqa haka
Har na waqe masoyiyata turmi Sha daka
Ina godiya da samunki
Don tarbiya da kyawun ki
Ban moruwa idan bake
Kin saniiii
Gakinan gani in baki Nan bani
Inda kike Nan zani masoyiya
Ah ah ah ah ah ah ahaaaaaa
Oh oh oh oh oh oh oh oh oh ohooooo
Riqey Riqey
Muje muje
Kece Dai ke
Ba wata Sai ke
Komai nawa ke ke
Hakanan kike
Kin sa mini Jin Kai
Ba zancen son Kai
Da gani kunsan ta Kai
In sota da soyayya
Zuciya taki ce
Kullum ki tuna
Haka duniya sun San naki ne ni ba magana
Ah ah ah ah ah ah ah ah ahaaaaaa
Oh oh oh oh oh oh oh oh ohooooo
Gaki Nan gani in baki Nan bani
Inda kke Nan zani masoyiya
Baxan so wata ya kamar ke ba
Tarbiyyar kice abin duba
Samun irin ki ba sauqi ba
Bana tsoro ban Jin komai
Abokai sun San komai
A kanki zan iya komai
Na shirya in bada komai
A taba ki baxan yi shiru ba
Ba zana jure gani ba
Koda qarfina Bai Kai ba
Na yarda in mutu
Da komai naw zan agaza
Tunda ni kika so a cikin maza
Kin Kira ni da Dan autan mazaa
Gaki Nan gani in baki Nan bani
Inda kike Nan zani masoyiya
Ah ah ah ah ah ah ah ah ah ahaaaaaa
Oh oh oh oh oh oh
Ah ah ah ah ah riqe alqawari naa
Oh oh oh oh oh oh ohooooo ASA mana rana
Gaki Nan gani in baki Nan bani inda kike Nan zani masoyiya.
Umar M Shareef – Rike Alkawari Official Video
The exclusive Rike Song video is a high standard quality shot that is been shot and directed by Only Play, the video quality is self explanatory as you can see by your self. The song video has accumulate over 1.5 million views on YouTube and other bunch of streams across music platforms.
Check Out Umar M Shareef – Rike Official Video 2022 below:
Social Media Impact
Rike song is a vibe that trends tremendously that leads to several multiple reactions of the fans across social media platforms, this is some evident example of some socials demonstrations of the song, specifically, Tik Tok.
Umar M Shareef – Rike Alkawari Mp3 Download
Listen To Umar M Shareef – Rike Alkawari Mp3 Download below:
Conclusion 
Rike Alkawari song by the amazing star singer, Umar M Shareef is a sweet sensational love song that has touching lines which clearly purify any loving soul in any situation. It has a very tempting but highly emotional gesture that creates perfect environment in a loving heart to assimilate pure loving supplies.
It is done single mindedly by the star alone without any additional vocal inputs and yet finds every space that require vocal investments on the song beat to be more efficient and highly sensational.
Check Out More Interesting Updates
Mp3Ghetto is always here with a bunch of open hands craving to facilitate your highly experienced sensational entertainment Journey. Follow for more exciting updates with substantial ingredients of your classic taste of music and entertaining programs.
Dj Ab Ft Feezy – Haske English Meaning and Song Review
Namenj – Dama Ft Hamisu Breaker Lyrics Meaning and Song Review
Hamisu Breaker – Burina English Lyrics meaning and song Review