Umar M Shareef Na Fada English Lyrics Meaning And Song Review
Na Fada is a sweet Hausa love song that is exceptionally written by the super amazing Northern Hausa star singer, famously celebrated as Umar M Shareef. The song was amazingly recorded and then released later officially on the date, January 14th, 2022.
The sweet enticing song is among the track list of the mighty compiled Album project with the title Farin Jini that has been marked as one of his greatest legendary sound project.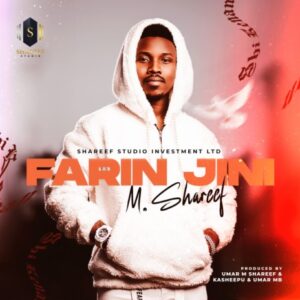 However, the song title Na Fada, is a simple Hausa word that stands for "I Have Said It" in English Language, which musically compile the concept in an amazing manner. He uses many dimensional transition in style and with beautiful narration.
With strong stand, the song Na Fada concept has some super exclusive trait in dynamic manner, it can be regarded as a strong love song and also as other ginger vibe genera which exclusively renders the the highest musical efficiency in general.
Meanwhile, Na Fada track was noticed to have no collaborative feature of any kind, but a secondary vocal of a female that supports the primary vocal of Umar M Shareef was noted clearly awesome. He sufficiently shared lines with the secondary vocal of the assisting vocal.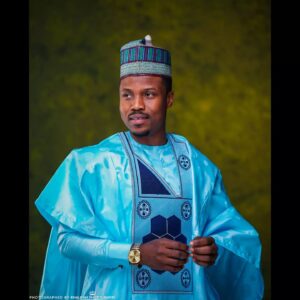 They use the same rhythm from the beginning and twisted the vocal style in an awesome nature along the way, the dynamic trait of the verse transition, between the primary vocal of Umar M Shareef and the other(secondary vocal) is exceptional.
Check Out Umar M Shareef – Na Fada Lyrics Video Below:
Complete Na Fada Song Lyrics
Na fada na kara
nima na riga na furta
na riga na tsara
na riga na shirya
na fada na kara daga ke ba kari
na fada na kara daga kai ba chanji
yadda dai kinka min na gode
sirrikanki gare ni kin bude
nagani duka na rude
nima nawa gareki zan fede
yarda ta Kai yarda
nida Keh Babu boyen sirri
abun Nima ya samu
zuciya Babu abun Dake damu
yiriyiri kawai ya rage mu
daurin sure Allahu ya kaimu
daga zarrar kowa ya shaida
soyayya ba saurin buri
in kai baiwa allahu zabi shikenan
ka huta ba ka ba wahala kenan
kai ta adu'a sai kadan yi jira sanan
hakuri matakin na cin nasara kenan
tabbas komai lokaci ne
Allah ya sa Muga alkhairi
yaushe ne yaushe ne auren mu masoyina
yaushe ne za'a sa ranar mu masoyina
yaushe zamuje ga gano dangi da iyaye na
yaushe zaka kawo kudi gidan mu sadaki na
wallahi nidai na kosa
acikin kawaye in wuce Gori
bazanyi aure idan ba da Keh bah
bazani goya Dan da ba naka me bah
wacce ta kirani ma bazani zo bah
komai ake nuna min ba zan ganinbah
kauna ta Kai kauna
kaine karshe Kaine fari
Umar M Shareef – Na Fada Official Video
The mighty project was an exclusive masterpiece in display, quality and performance efficiency, the project that was directed by Mustpha M Shareef, a brother to the song owner. And additionally, the inclusion of the super stunning fresh Kannywood actress featured has another honor in depth.
Check Out Umar M Shareef – Na Fada Official Video 2022 Below:
Umar M Shareef – Na Fada Mp3 Stream Download
Listen to Umar M Shareef – Na Fada Mp3 Below:
Conclusion
Umar M Shareef has assured his consistent talent value, most especially his impressive and exclusive performance in display and musically in general. However, Na Fada song has great constructive line in creative uniqueness, he practically define musical efficiency in both lyrical and vocal values. He had no intention in featuring any vocal officially, due to his maximum capacity assurance musically.
Check Out More Interesting Updates
Mp3Ghetto is always here with a bunch of open hands craving to facilitate your highly experienced sensational entertainment Journey.
Follow for more exciting updates with substantial ingredients of your classic taste in music and entertaining programs.
Umar M Shareef Aisha English Lyrics Meaning And Song Review
Hamisu Breaker Yar Arewa English Lyrics Meaning And Song Review
Auta MG Boy Soyayyace Ta Hadamu English Lyrics Meaning And Song Review
BOC Madaki Ft Odumodublvck – Amarya English Lyrics Meaning & Song Review
CdeeQ Ft Deezell – Shiru English Lyrics Meaning & Song Review
Babskid Soyayya English Lyrics Meaning And Song Review