Umar M Shareef – Kyakkyawar Fuska English Lyrics Meaning & Song Review
Kyakkyawar Fuska is a romantic love song written and crafted originally by the dazzling star singer popularly known widely as Umar M Shareef. The mighty song was officially recorded and dropped on Thursday, January 13th, 2022.
The song is one among his mighty trendy Album titled Farin Jini. The Album that was officially released in the year 2022.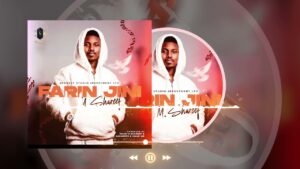 Kykkyawar Fuska is a Hausa language phrase that translates easily to "Beautiful Face" which is clearly understanding. The song title define the song concept, Umar M Shareef lyrically transmit love praises and affectionate messages on the track.
The song was handled by the star alone with only secondary vocal participation of the know vocalist female star, Hairat Abdullahi.
The song chorus is intertwined with the stars vocals in accurate random order which practically produce additional creative vocals that modify the song chorus thus advancing the song in general.
Additionally, the verses of the song has straight forwardness trait that makes it hard to musically demarcate the verses individually. Umar M Shareef flexibility on the sound creates some sort of rapid vocal dynamism that sweetly strategize melodies in impressing approach.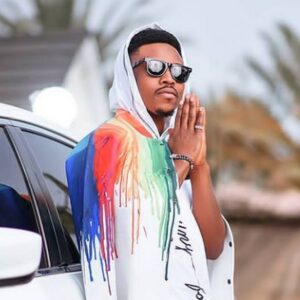 However, you will clearly understand more as you gently watch the song lyrical display I am about present to you a little further.
Check Out Umar M Shareef Kyakkyawar Fuska Lyrics Song video below:
Intro & Outro
The song does not contain introduction, to be specific it does not have vocal input of the artist as intro and neither does the outro. It is a simple sound space from the beginning and in the end of the song, it is something special for musicians most especially singers.
Complete Umar M Shareef Kyakkyawar Fuska Song Lyrics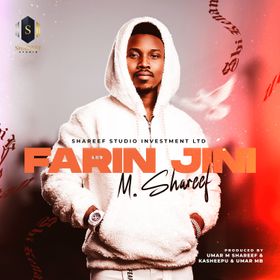 Kyayyawar fuska na kalla ta deban kewa
Kuyi min san barka na samo fitilar yan mata
Haaaa kyakkaywan fuska na kalla ta deban kewa
Kuyi min san barka na samo dan auta na maza
……….
Masoyiyaa
Masoyina kainee
Aminiyaaaa
Abokina kainee
Ke zuciaaa
Rabin raina kaine
Ke jijiyaaa
Jinin jikinaaaa
Kin zama komae na, abun kallo, madubi naaa
Kaine tunanina, a barcina da mafarkina
Ban bari ki cutu
Zan zama garkuwa
Komae yake zuwa gareki zani tare shiiii
………………..
Adadi na ruwan sama wanda suke zubaaaaa
Adadin kifaye ma baa san su baaaaa
Adadin bishiyoyi bazasu qirgu baaaaaa
Haka soyayyar ki a rai ban santa ba
Koda zaa auna ba sikeli wanda zai daukaaaa
Bata misaltuwa soyayya wacce nake miki a zucia taaaa
An san farkon rikici baa san qarshen sa baaa
Soyayya gamu ciki bakusan haduwar mubaaa
Alkhairine a ciki sam sam ba sharri ba
Kada kuce zaku rraba, ba zaku iyaa baaa
……………
Zan fesa turare, in zo in zauna
In bude haqore, in ta murnaa
Allah sarki tsare dukkanin fargabaaaa
Ango ya amare mu a nuna
Nida ke a tare zamu zauna
Rayuwa ta qare a tare har abbadaaaaa
Qawaye ku kallaa
Shi na ba akala
Wanda bai ya so nai kwallaaa
Nima bana so yayiiii
Ke na tsayar zabina
Na sanar dangina
Zana turo abba sa rana ayiiii
Wajibi in kwantar da kai
In munyi aure ni dakai
Qarshen biyayyata ga kai
Zanyi tunda Ina ji da kaiii
Kyakkyawar fuska na kalla ta deban kewa
Kuy min san barka na samo fitilar yan mata
Umar M Shareef – Kyakkyawar Fuska Mp3 Download
Listen To Umar M Shareef – Kyakkyawar Fuska Mp3 Below:
Social Media Impact
The mighty song tremendously trends effectively, considering the sensational manifestations of the super talented mind, Umar M Shareef, talk less of his sweet touching vocals that can musical control individuals in affectionate way.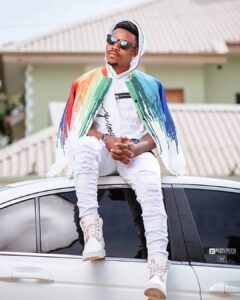 Meanwhile, it is not a theory, the track value clearly explain a lot through fans demonstrative reactions on the song most especially on the social media platforms.
Check Out one of the videos of the song Kyakkyawar fuska by Umar M Shareef, fans socials reactions, extracted from Tik Tok below:
Conclusion
Kykkyawar Fuska song is a sweet love song that describe beauty in affectionate way, giving passionate praise in a romantic manner and all musically done by the astonishing star Umar M Shareef.
No doubt he proved to be special in vocals and lyrics concerning love songs and all, his consistent quality has ranked his talent beyond comparison.
Check Out More Interesting Updates
Mp3Ghetto is always here with a bunch of open hands craving to facilitate your highly experienced sensational entertainment Journey.
Follow for more exciting updates with substantial ingredients of your classic taste in music and entertaining programs.
Dj AB – Ke Da Ni English Lyrics Meaning & Song Review
Auta Waziri – Autar Mata English Lyrics & Song Review
Dj AB – Masoyiya English Lyrics Meaning & Song Review
S. James Ft Madox TBB – Insha Allahu English Lyrics Meaning & Song Review
Dj AB – Lukuti English Lyrics Meaning & Song Review