Umar M Shareef Kina Nesa English Lyrics Meaning And Song Review
TRACK DETAILS ⇓
Artiste Name: UMAR M SHAREEF
Song Title: Kina Nesa
Released Date: July 1st, 2021
Format: MP3/Audio High-Quality KBPS
Kina Nesa is an amazing track that is brilliantly written by the great, mysterious and iconic Northern Hausa singer famously known popularly by the name Umar M Shareef. The song that was recorded brilliantly and then later officially dropped on the date of July 1st, 2021.
Umar M Shareef with the real name Umar Muhammad Shareef, is a Northern Nigerian Hausa Singer who was born in 1989 in Igabi, Kaduna state Nigeria.
The song is widely known to be listed among the mighty track list of the super exciting compiled projects titled as Ni Da Ke Album that was officially out exactly on the above corresponding date. It is clear and obvious how qualitative the artist is, in vocal and lyrical value, his efficient nature is beyond any comparison at  moment of his era.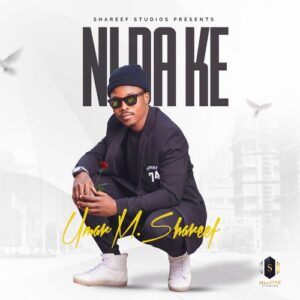 Meanwhile, the song title, called "Ni Da Ke" is an awesome Hausa phrase that beautifully translates romantically to "Me and You", and as the name implies so as the song concept, expression and narrations.
However, Umar M Shareef made it sound so easy with many exceptional vocal inputs with high lyrical efficiency, and then  given the concept, the song entails a lot about love, affection, passion and romantic expression, and with the amazing value of the stars consistent quality musically, the song basic its quality from talent and perfection.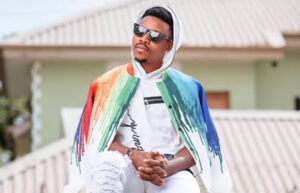 Umar M Shareef Kina Nesa Lyrics Video
The super exclusive video of Umar M Shareef Kina Nesa Music video, fully assessed by the mp3ghetto media,  was known to be shot in the UAE, Dubai in particular, and the mighty song was noted to be shot by the amazing Northern Exceptional music video director known as Bash Em.
Check Out Umar M Shareef Kina Nesa Lyrics Video Below:
Umar M Shareef Kina Nesa Song Lyrics
Kina nesa da idaniya, kina kusa da zuciya,
kinyo nisa da idaniyata, kina kusa da zuciya
Jigon rayuwa soyayya ce, na tabajin hakan sai nammance.
Da naga maikuka a so ince kauce, iya tunanina mai haka ya zauce.
Yanzun gashi nan akan kaina ina kuka kan soyayya.
Munyo sabo dake muna tare, kullum inzo zance in zanzare,
shaquwa takai shaquwa aboki in qarqare, mun fara tunanin aure muja zare.
Rashin ki yasa rana ta zam dare, bana iya bacci da idaniya.
Duniya tai daci rashin ki ne, bana iya bacci domin ki ne,
na zam a kadaici gani ajingine Rayuwa ta kunci yayi kane-kane,
yaushe hawaye zai bar zuba? kizo ki tare aminiya
Yaya zanyi in misalta soyayya, yaya zanyi in fasalta soyayya
ita ce ba'a siye da kudi duk dukiya, ita ce maigida na mulki shi ne zuciya,
ta sanya mai qarfi ya sunkuya ya zubda hawayen idaniya
kina nesa da idaniya, kina kusa da zuciya
Umar M Shareef Kina Nesa Official Music Video
Check Out Umar M Shareef – Kina Nesa Official Music Video Below:
Umar M Shareef Kina Nesa Mp3 Stream Download
Listen to Umar M Shareef – Kina Nesa Mp3 Stream Below:
Check Out More Interesting Updates
Mp3Ghetto is always here with a bunch of open hands, craving to facilitate your highly experienced sensational entertainment Journey.
Follow for more exciting updates with substantial ingredients of your classic taste in music and entertaining programs.
Adam A Zango My Diana English Lyrics Meaning And Song Review
Umar MB Yane English Lyrics Meaning And Song Review
DJ AB Serious English Lyrics Meaning And Song Review
DJ AB Kudi English Lyrics Meaning And Song Review
DJ AB Bay Bay English Lyrics Meaning And Song Review