Salim Smart So Da Hali English Lyrics Meaning and Song Review
TRACK DETAILS ⇓
Artiste Name: SALIM SMART
Song Title: So Da Hali
Released Date: October  18, 2020
Format: MP3/Audio High-Quality KBPS
So Da Hali song has a strong and sensational melody which was written professionally by the greatly known exclusive Northern Nigerian Hausa singer popularly celebrated as Salim Smart. The creative song was known to be recorded exclusively and hence released officially on the date of October 18, 2020.
With amazing demonstrations, the song So Da Hali expresses some mutual intimacy with the stars fanbase which incredibly attracts encouraging statistics, it has been known as one of his special and sensational love songs that can not seize in the fans favorites.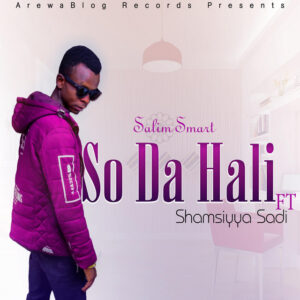 [Mini Bio]
Meanwhile, the popular star Salim Smart, with the real name Salim Sadiq is a known Nigerian singer who was born and raised in the city of Jos in Plateau state of Nigerian in the year 1994. The Amazing star has been in the music game for over a decade, ranging from the year 2011 up to date, and incredibly with a strong evolving nature.
The iconic star creates a consistent musical standard out of his talent box that rapidly accelerates his exceptional nature in musical stand, his quality as a singer is beyond comparison.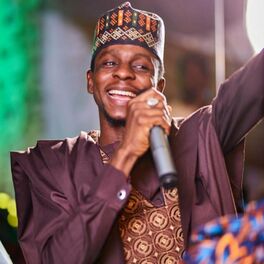 However, mp3ghetto media happen to assess and verify the song title So Da Hali to be Hausa phrase that literally means "Love And Character", but musically refers to the concept of love situational transition and dynamism and the way love conditioned one's emotionally stand.
The song verses talks about the intimacy and the unsettle conditions in the absent of the intimacy, the song narratives describe extensive love affection in any way around.
Salim Smart So Da Hali Official Audio
Check Out Salim Smart – So Da Hali Official Audio Below:
Salim Smart So Da Hali Song Lyrics
kar abinda kake so baka fiye ganin aibu
ba so yayi mun ba zata ya sa ina fargaba
wasu sunce hali sai ya zo daya ake zama
nikuma nayi musalta hakan inata tantama
so kan chanja hali ko ko ayi runguma tunda
shi kadai ne ke sarfa zuciya…..
eh da so kama ne koko dan adam ne bazana
bari ya shige mini zuciya ba , da ga kanka na
gane so hadari ne kuma wajibi ne bamu tsallake
ba, halinka ba zai sa ni in guje ka ba, adua na san
ba abinda bata barshi ba , rai da zuciya ta basu san
wanin ka ba aaa ta ya ido zai rintsa bata ganka ba ,
na rinsina maka ba dan ni ba, duk wanda yayi sama
ka gyara hali, zan kyautata ma in dada komai inyi
maka ba gajiya aaaaaaa
a kan sonka duba yanda na bar hanya ci na bani
gane komai a dare kuma rana ba zana bari ba ko
da zan rasa raina a cutar da kai hakan shine kuddiri na
taimakaaa min na sa mu sukuni zuciya ta ko ta daina
rauni tunda fa ya min koko tauye inji dadin zaman duniya
ko ba dan ni ba akwai yan uwa ko babu su ka san akwai
mutuwa ga kwana ki suna sake zagowa ga shekaru
suna kara hau hawa eh ko wani dan adam akwai kaddarar
shi ko wani so akwai silar faruwar shi duk wata zuciya tana
dauke da tabon shi ni ma ttawa babu irin shi ko ki so ko kar
ki so ni naki ne a zuciyarki babu kowa kamar ni tunda so har
ya shigo tsaka ni ki bar ttunanin zani chanza hali ko mutuwa
bata raba mu gani sa babu ke ya zanyi rayuwa
Salim Smart So Da Hali Official Music Video
Check Out Salim Smart – So Da Hali Official Music Video By Momee Gombe Below:
Salim Smart So Da Hali Mp3 Stream Download
Listen to Salim Smart – So Da Hali Mp3 Stream Below:
Check Out More Interesting Updates
Mp3Ghetto is always here with a bunch of open hands, craving to facilitate your highly experienced sensational entertainment Journey. Follow for more exciting updates with substantial ingredients of your classic taste in music and entertaining programs.
Salim Smart My Love English Lyrics Meaning And Song Review
Salim Smart Muradin Zuciya English Lyrics Meaning And Song Review
Salim Smart Gubar So English Lyrics Meaning And Song Review
Salim Smart Nayi Mafarki English Lyrics Meaning And Song Review
Salim Smart Na Fara So English Lyrics Meaning And Song Review