Salim Smart Numfashina English Lyrics Meaning and Song Review
TRACK DETAILS ⇓
Artiste Name: SALIM SMART
Song Title: Numfashina
Released Date: July  16, 2021
Format: MP3/Audio High-Quality KBPS
Numfashina song is a trendy sound track that is noted to be written brilliantly and musically special by the sweet and exciting Northern Nigerian singer famously recognized musically by the name Salim Smart. The song that is recorded and then later officially released on the date of
Amazingly, Salim Smart Numfashina sound track is known as one among his consistent and best musical offers considering the lyrical, vocal and conceptual quality of the song. The iconic Hausa singer is one of the best Northern Nigerian singers that do not fail to excite on his every sound.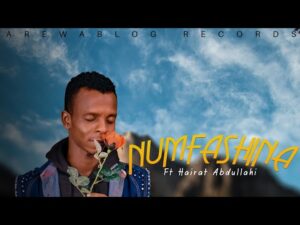 [Mini Bio]
Meanwhile, the popular star Salim Smart, with the real name Salim Sadiq is a known Nigerian singer who was born and raised in the city of Jos in Plateau state of Nigerian in the year 1994. The Amazing star has been in the music game for over a decade, ranging from the year 2011 up to date, and incredibly with a strong evolving nature.
However, the song title Numfashina, has to be assessed by mp3ghetto media which happens to be verified and known to be Hausa phrase which literally refers to "My Breath", then musically, Salim Smart creates some good loving concept that musically stand as a great musical value of the track.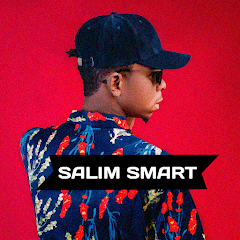 Meanwhile, the song is noted with a strong advancing feature of one special vocalist known widely with the famous name of Hairat Abdullahi.
Salim Smart Numfashina Official Audio
Check Out Salim Smart – Numfashina Official Audio Below:
Salim Smart Numfashina Song Lyrics
Bazan canza alkawarin mu ba komai nisan zamani
Bazan hana zuciya son ki ba dan nima ki nai da ni
Zancen in ba naki ba bani so na ji shi
Kalamin so ba naki ba bani son fitar da shi
Jinin dake gudana a jikina naka ne
Walwala ta da murana duk sana di na son ka ne
Ga zumar so ki kurba sha ki bani
Ga hannuna ka karba jani kaini
Ahh.. Numfashi na da naki bugu dai suke
Numfashi na da naka bugu dai suke
Bana fidda rai da kai zaka zamo mijina
Tunda ina da tabbacin zaka cike hakkina
Kai ɗaya zana bawa so a iya sani na
Kaima zaka ayyana idan ka kalli idona
Bazan daina sonka ba ko da nai macewa.
Ha ha ha ha ha
Bani gajiya da furta kalmar so gunki
Nayi ajiya ta wani sirri domin ki
Babu tambaya a sonki na taka mataki
Daga raina da zuciya nake son ki
Kema zo ki bayyana in zamto rikewa.
So Dan Allah shi nake maka ba yaudara ba
Inna ganka nai zumudi ma ban sani ba
Karfin sonka ya wuce mizani ka duba
Ahh taimakawa zuciya kar mu rabe
Tausaya wa rayuwata muyi zauna wa.
Numfashi naaa…
Salim Smart Numfashina Mp3 Stream Download
Listen to Salim Smart – Numfashina Mp3 Stream Below:
Check Out More Interesting Updates
Mp3Ghetto is always here with a bunch of open hands, craving to facilitate your highly experienced sensational entertainment Journey. Follow for more exciting updates with substantial ingredients of your classic taste in music and entertaining programs.
Salim Smart My Love English Lyrics Meaning And Song Review
Salim Smart Muradin Zuciya English Lyrics Meaning And Song Review
Salim Smart Gubar So English Lyrics Meaning And Song Review
Salim Smart Nayi Mafarki English Lyrics Meaning And Song Review
Salim Smart Na Fara So English Lyrics Meaning And Song Review
Salim Smart Sarautar Mata English Lyrics Meaning And Song Review
Salim Smart Allah YaJi kaina English Lyrics Meaning And Song Review