Salim Smart Na Fara So English Lyrics Meaning And Song Review
TRACK DETAILS ⇓
Artiste Name: SALIM SMART
Song Title: Na Fara So
Released Date: May  13, 2021
Format: MP3/Audio High-Quality KBPS
Na Fara So sound track is an amazing masterpiece, written professionally by the super dazzling Norther Nigerian star singer, popularly called Salim Smart. The song is a great masterpiece that was recorded and dropped officially on the date of May 13, 2021.
However, the amazing song is noted to be among the best and mighty tracks in the track list of the super gigantic project of the iconic star with the title Muradina EP exclusively. And with all special regards, the song Na Fara So is one of the best among the best in the track list.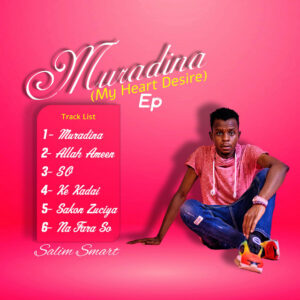 [Mini Bio]
Meanwhile, the popular star Salim Smart, with the real name Salim Sadiq is a known Nigerian singer who was born and raised in the city of Jos in Plateau state of Nigerian in the year 1994. The Amazing star has been in the music game for over a decade, ranging from the year 2011 up to date, and incredibly with a strong evolving nature.
With amazing effort, Salim Smart speeds up his standard in a rapid, consistent and productive manner that create the value foundation in accepting approach.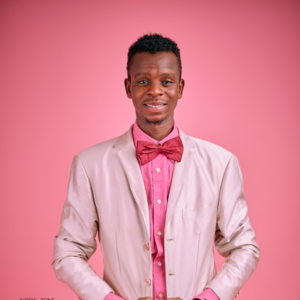 Moreover, mp3ghetto assessed and verify the meaning of the song title Na Fara So, which happens to be Hausa phrase that literally means "I begin To Love" but in musical concept of the track, refers to something of love feelings induction with effective approach in irresistible way.
Additionally, the mighty track is noted to have the collaborative feature of the amazing vocalist known famously and widely with the popular name called Hairat Abdullahi.
Salim Smart Na Fara So Official Audio
Check Out Salim Smart – Na Fara So Official Video Below:
Salim Smart Na Fara So Song Lyrics
Yanzu nafara soyayyaDomin nagane kai naGamo ne na alkhari da sa'a
A so da kaunaYanzu nafara soyayyaDomin nagane kaina
Gamo ne na alkhari da sa'aA so da kauna
Na baki kaina da nake daiba shingen kiZan miki soyayya ta dai dai bukatun kiDawo muka santu cikin nishadi tunda ina san ki
Zuciyata akwai sirriAmman a gun ki sannan ne ne
Guyan da annuri a fuska siffar masoya neHaka zama da mai kaunar kaShi ne dai dai aminta ne
Daga zuci nake jin sanka hubbi ka kama rai na neBani zuma ta soyayyaIn lasa dadin ta in gane
Kice ciko rayuwa taGona ke kika rike mukami
Zuciya ta samu nata mai kamala da dadin kalamiMai rabo haka shi zaya samuKoda ance an binne a ramiHaduwa ta da kai riba na kirga samun ka dace ne
Naji alamu natakun ki har kunnuwa naNima ina jin kamar haka cikin jikinaSauti na murya taki ya sa na mance kai naMunzam misalai ga masoya dan mu amine nai
Yanzu nafara soyayyaDomin nagane kai naGamo ne na alkhari da sa'aA so da kauna
Yanzu nafara soyayyaDomin nagane kainaGamo ne na alkhari da sa'aA so da kauna
Salim Smart Na Fara So Mp3 Stream Download
Listen to Salim Smart – Na Fara So Mp3 Stream Below:
Check Out More Interesting Updates
Mp3Ghetto is always here with a bunch of open hands, craving to facilitate your highly experienced sensational entertainment Journey. Follow for more exciting updates with substantial ingredients of your classic taste in music and entertaining programs.
Salim Smart Sarautar Mata English Lyrics Meaning And Song Review
Salim Smart Allah YaJi kaina English Lyrics Meaning And Song Review
Salim Smart Muradina English Lyrics Meaning And Song Review
Salim Smart Hakkin So English Lyrics Meaning And Song Review
Salim Smart Sanadin Labarina English Lyrics Meaning And Song Review