Salim Smart Lissafina English Lyrics Meaning And Song Review
TRACK DETAILS ⇓
Artiste Name: SALIM SMART
Song Title: Lissafina
Released Date: February  10, 2023
Format: MP3/Audio High-Quality KBPS
Lissafina sound track is an amazing song that is written exceptionally by the known exclusive Northern Nigerian superb singer called famously as Salim Smart. The song that was recorded and then later eventually released officially on the date of February 10, 2023.
The track is one of his recent trendy sounds that mysteriously count among his all time trendy and sensational sound masterpiece. Lissafina song possess some intellectually connecting vibe that beautifully induce amazing feelings deep in heart.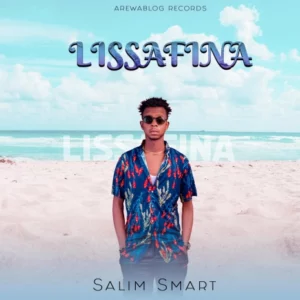 [Mini Bio]
Meanwhile, the popular star Salim Smart, with the real name Salim Sadiq is a known Nigerian singer who was born and raised in the city of Jos in Plateau state of Nigerian in the year 1994. The Amazing star has been in the music game for over a decade, ranging from the year 2011 up to date, and incredibly with a strong evolving nature.
The star that shines right from the start of his booming musical career, and all is due to his consistent effort and diligence that renders his musical level standard.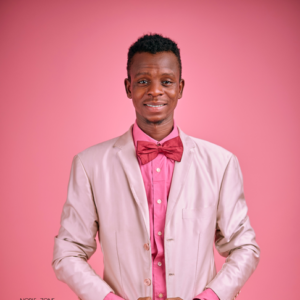 However, some verifications to achieve confirmation was done through by mp3ghetto media on the song title Lissafina, which turns out to be Hausa phrase that literally translates to "My Calculations" but in an affectionate and loving manner, Salim Smart made it sound beautiful special and highly sensational.
This effort by this amazing star is noted not only by the persons in the business but also by the contributors including shareholders of the industry.
Salim Smart Lissafina Lyrics Video
Check Out Salim Smart – Lissafina Lyrics Video Below:
Salim Smart Lissafina Song Lyrics
Haaaaaaaaas
Nagane kece matsayar zance
Sai dake zan cika buri
Kece farko kuma karshe
tushen labari
Koda aure mukai dake ba nai miki qari
Don kece maqura, mai saman min duk natsuwa
Zo miyi soyayya
Mu dau aniyar Abadan zamuyi rayuwa
Karki yi jayayya, inkika min hanta zamui kaduwa
Nidai qauna ta kamani to ya zanayi haduwa
Don kece linzamin
Lissafina kece dai
Faka Faka So ya kamani
Laga Laga ko ya more ni
Yayyi mini wani sabon rauni
Na rikide, ya chanza ni
Ba naji ba na gani, ko a ina sai inga ka
Kai ne dai zapin rai, ko a gida zannuna ka
Menene
Mai zesa
Inso wani inga ka
Ni kai zanma tarba
Soyayyar ka tamin yalwa
Inka ban na gurba
Nash's tea gamsarwa
Kuma banyi nadama ba
Raina bai kamawa
Tauraro na kaine de
A labari na kaine de
Lissafina
Girma Girma ne
Amma Allah shine mai girma
Kowa nene inya tapa ki dani zayayi fama
Koda shine zaki ko giwa ko ingarma
Bana shakka
Koda Raina koda raina za'ai zarewa
Kyauta Kyauta ce
Amman kyautar Allah itace dirr
Nidai yabbani, a So nasan hanya tace daudar
Ba mai raina ni
don kaina daya ga dubu tamkar
Nidai na samu, kazama loma mai iya kwacewa
Tauraro na kaine dai
A labarina kaine dai
Ayyyayayahh
A lissafina kece dai
Tauraro na kainae dai
Ayyyayayahh
A lissafina kece dai
Salim Smart Lissafina Official Music Video
Check Out Salim Smart – Lissafina Official Music Video Below:
Salim Smart Lissafina Mp3 Stream Download
Listen to Salim Smart – Lissafina Mp3 Stream Below:
Check Out More Interesting Updates
Mp3Ghetto is always here with a bunch of open hands, craving to facilitate your highly experienced sensational entertainment Journey. Follow for more exciting updates with substantial ingredients of your classic taste in music and entertaining programs.
Salim Smart Na Fara So English Lyrics Meaning And Song Review
Salim Smart Sarautar Mata English Lyrics Meaning And Song Review
Salim Smart Allah YaJi kaina English Lyrics Meaning And Song Review
Salim Smart Muradina English Lyrics Meaning And Song Review
Salim Smart Hakkin So English Lyrics Meaning And Song Review