Salim Smart Hakkin So English Lyrics Meaning And Song Review
TRACK DETAILS ⇓
Artiste Name: SALIM SMART
Song Title: Hakkin So
Released Date: June  18, 2021
Format: MP3/Audio High-Quality KBPS
Hakkin So is an amazing sound track that is written brilliantly special by the dazzling maestro Northern Nigerian singer popularly recognized as Salim Smart. The sweet sensational track is known to have been recorded and then eventually released officially on the date of June 18, 2021.
The mighty song is one of a kind exciting sound track that is known as one of his great exclusive tracks that is trending and waving very exceptionally. The song is an additional value to the iconic artist musical reputation that ranked him right of his current position. Also the song accommodates a special feature of the special vocalist popularly called Shamsiyya Sadi.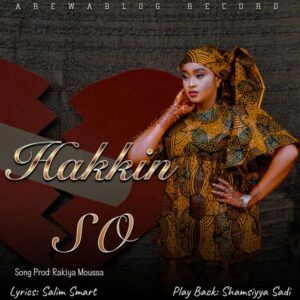 [Mini Bio]
Meanwhile, the popular star Salim Smart, with the real name Salim Sadiq is a known Nigerian singer who was born and raised in the city of Jos in Plateau state of Nigerian in the year 1994. The Amazing star has been in the music game for over a decade, ranging from the year 2011 up to date, and incredibly with a strong evolving nature.
The outstanding star is known for his regular consistent, brilliant musical offers, his talent is widely know and massively aware, the kind of legacy he is trying to build is the one to be proud of, even for the industry.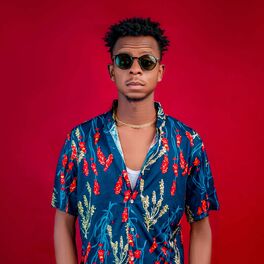 However, the song title Hakkin So has been verified by the mp3ghetto media to be a Hausa phrase that literally translates to "Love Requirement" which musically explains the demands and duties of the one in love and the rights in it.
Salim Smart Hakkin So Song Lyrics Video
Check Out Salim Smart – Hakkin So Song Lyrics Video Below:
Salim Smart Hakkin So Song Lyrics
Ahh, ba kowa zai gane baYanda ake Jin zugi
Indai har so ya darsu koh kuma yai maka barnaNi kam so yai mini barnaYa chanja mun suffana
Ya mai san tamkar bare a cikin danginaYa sauyan lissafinaYa tauye mini hakki naYasa na baje sirrina
Sumbatun soyayya shin menene ke jawowaYaudara ce ko kuma kula ku ban amsataAmma wani sa'in zuciya ta ce ke harbawa
In na tuna cewa a soyayya nayo bautaWasu har sun chanja mini kallonaSun kasa su gano meke damuna
Ni daya nasan menene ciwonaMagani nasa Allah daya ne gata na
Ehh, inna mutu kaine sanadiSannan kuma baka da madadi
Samun mace mai kaunar ka kamarni ba lallai baHanyar daka nunan zana biA silar so nai maka ladabiAmma haka bai sanya ka tunanin fasa butulci ba
Menene soyayya inba karya ce baMenene soyayya in ba cuta ce baMenene soyayya inba hadari ce ba
Na raina na huta harkarshen ra'ayi na
Yaya zakayi da hakkin soyayyataKa saba mini da so kuma kai mun keta
Ka barni alaka tamu ka yanke taKa mamaye sashin zuciya ka chanja taKo wani laifi nayi ma ne? Ban roki ka yafemun ba
Domin na horu da soyayyarka tun ban saba baYau kuka gobe kuka ni dai bazan jure baTunda Allah na nan addua ce zatayi gadi na