Salim Smart Damuwa English Lyrics Meaning And Song Review
TRACK DETAILS ⇓
Artiste Name: SALIM SMART
Song Title: Damuwa
Released Date: October  6, 2023
Format: MP3/Audio High-Quality KBPS
Damuwa song is a sensational masterpiece that is known to be written by the strong sensationally talented Northern Nigerian super star singer popularly recognized by with the famous name called Salim Smart. The mighty sound track is known to have been recorded and eventually released on the date of
The sweet sound track is noted as one the great and amazing masterpiece of the star that is listed among the mighty track list of the great heavy compiled project of the star called October EP. The Ep that burst extensively in trendy nature and more compelling culture.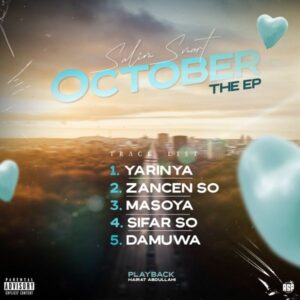 [Mini Bio]
Meanwhile, the popular star Salim Smart, with the real name Salim Sadiq is a known Nigerian singer who was born and raised in the city of Jos in Plateau state of Nigerian in the year 1994. The Amazing star has been in the music game for over a decade, ranging from the year 2011 up to date, and incredibly with a strong evolving nature.
Moreover, Salim Smart has been widely marked as the exceptionally talented tune twister and lyrical tycoon considering his maximum consistent effort all the time.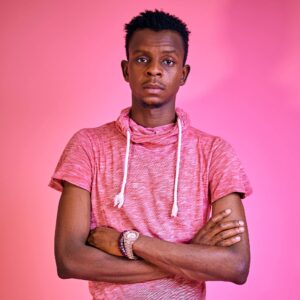 However, the song title Damuwa has been verified by the mp3ghetto media to be known as Hausa term that literally translate to "Problem" in English language, which musically explains a lot pertaining love issues and more of anticipative problems that may result in any emotional failure.
Salim Smart Damuwa Official Audio
Check Out Salim Smart – Damuwa Official Audio Below:
Salim Smart Damuwa Song Lyrics
Buɗe kunne kisaurara!!
Kumai yasameni silarki ne!
Naga kinɗauki so wasa kamar bakigane masoyinki ne!!
Zuciyata tana bugu menene dalili na ƙaunarki ne!
nasan kinasane kinaganin yadda so yamaidani!
meke damunkene kinkasa gane asanki babu yani!
Amma zaɓin kine kisoni koko kibarni kiyaaadani
Didda nasan akwai wuya inbar sanki amma zan jarraba!
Zana rintse idaniya inkauda kai kamar banganki baa
Zanajure hayaniya inbar saƙa sanki zancanki sahibaa!!
uhmm ehh ……
….
…….. …..
Dazaki ɗanɗana abinda nakaji dabazaki barniba
zaki tausaya mini!!!
Dazana bayyana!! yadda zuci ke tsuma!!
Nasan zaki taimaka kodama kaɗan kisammini!!
Makaaahune Ni so yarufe!! idanunaa
Ɗan Adamne ni akwai zuciya a girjinaa!!!!
………. ……
AAhhyyy neman taɓuwa nakeee banagane menakee!!
sai sambatu nake ooho dawa nake!!
Al'ajab nasanki ne dubi shan wuya nake!
Fita duhu shigooo haske!!
Bani hanninki indamƙe!
Inrinƙa kai ki shingena!!!!
Chorus 2
Aaahhyyy badan haliba dan Allah!! zanyima maraba
Badan kudiba koko danwata ɗaukakaba
Badan kana!! dashiba badan kuma karasaba!!!
So domin Allah!! niiima bawa nayaudara ba!!
Nima kasoni ni! badan wani dalili ba!!!!
Ahhh!!!!!
Salim Smart Damuwa Official Music Release Highlight Video
Check Out Salim Smart – Damuwa Tik Tok Release Highlight Video Below:
Salim Smart Damuwa Mp3 Stream Download
Listen to Salim Smart – Damuwa Mp3 Stream Below:
Check Out More Interesting Updates
Mp3Ghetto is always here with a bunch of open hands, craving to facilitate your highly experienced sensational entertainment Journey. Follow for more exciting updates with substantial ingredients of your classic taste in music and entertaining programs.
Salim Smart So Da Hali English Lyrics Meaning and Song Review
Salim Smart My Love English Lyrics Meaning And Song Review
Salim Smart Muradin Zuciya English Lyrics Meaning And Song Review
Salim Smart Gubar So English Lyrics Meaning And Song Review
Salim Smart Nayi Mafarki English Lyrics Meaning And Song Review