Ozee Stunts Dope On Fresh Suit In Anticipation To His Big Wave
The most amazing thing that made Ozee standout is that he never settles for low quality contents, the afro guru keeps it fly and clean with no brake pad. Oyiga Shamale seats always on dope tables representing good vibes and melodies.
Ozee is one of the most powerful act with that one man army strategy doing most in some unique taste from the northern part of Nigeria, his abilities are proper and appealing to the need of his audiences and every lover of good music.
Recently he smashes in and out of Davido's most trendy jam offing his latest album, "Unavailable" have gotten huge responses from fans alongside content creators from all angles of the world. One of the man behind some of the massive Unavailable Covers roaming the street is Officer With Swag.
He settles and rendered a very wealthy verse that deserves to rock the official remix of the song, you can stream Unavailable cover via embedded Audiomack platform below;
His high prolific concepts are getting him fruitful connections overseas making his newly pattern of rhythms and rhymes more pleasant to the atmosphere.
Ozee shared some sweet pictures of him in an exotic suits, the singer also shared the cover to the anthem he is planning for us. "It's Too Many" stands as his first ever drop for the year 2023, even though he is yet to announce the release date but we are rest assured that the mighty talent is planning something hooge for us.
See "Its Too Many Song Cover" Below;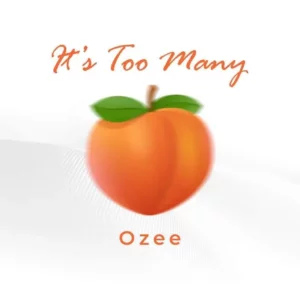 He share some flashy looking photos gearing anticipation to the most wanted vibe coming through inna bit. He is the only artiste missing on that Namiji song by Deezell, he is the only person that would have styled some capabilities.