Hamisu Breaker – Ke Daya English Lyrics Meaning And Song Review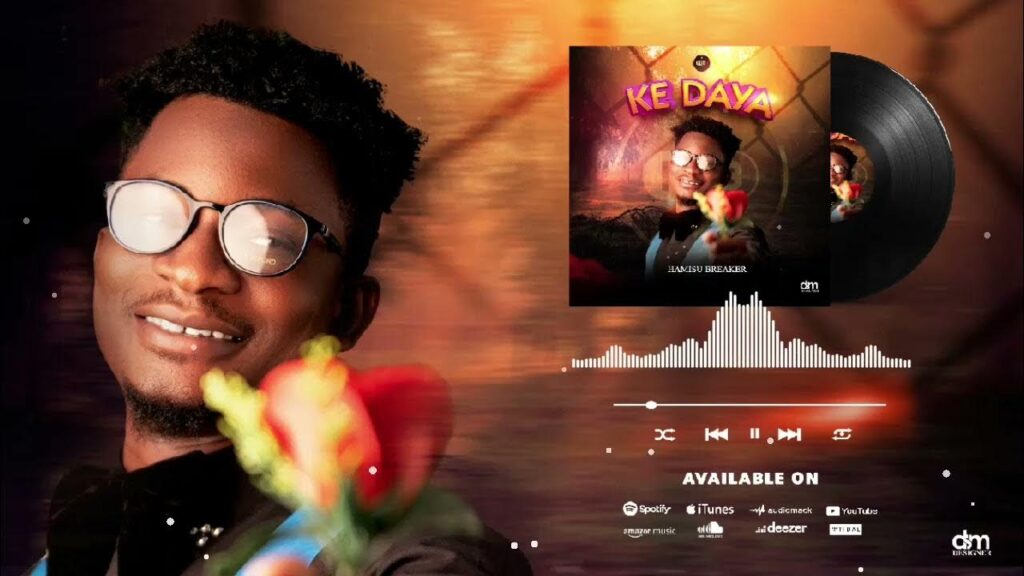 Ke Daya song is an exclusive love song written and recorded by the top Northern star singer popularly known as Hamisu Breaker. The mighty love song has been officially dropped under the license name Amjad Records.
The exclusive project is single-mindedly made vocally by the star singer alone containing no single feature and it was recorded and later released on the 4th of August, 2023.
The amazing sound by Hamisu breaker is a Hausa song and the song title, "Ke Daya" simply translates to "Only You" in English which means she is the only one for him.
Hamisu Breaker creatively sing out the song chorus in an astonishing manner giving so much quality to the mighty song as you can hear. He is highly talented enough to narrates some highly compelling words in order to thrive his beautiful love in her soul.
The song actually has sensational magic, exciting and soft touching vibes that can hardly be neglected by any loving heart especially a needy one.
You can notice the flexibility in even the song chorus, talk less of the solid verses compiled in the mighty track, the way he transition on the beat to create some tactical pattern that creates new dimension collectively with beat nicely.
Hamisu Breaker handled all the vocal spaces available on the beat with highly efficient modification giving a concrete efficiency of the track in general.
The song beat is some kind Indian type Northern afro sound that is creatively engineered and produced professionally. with great creativity.
The star singer input two solid verses with a sweet enticing chorus and other musically advancing vocals that compound to this mighty soundtrack. And if you can notice well enough you can feel some in depth good back up and more additional vocals beneath the original lyric of the song.
For a very clear clarification, I feel it is important for you to visually witness the great song lyrics video in order to gain perfect environment for assimilating the whole song concept.
Check out Hamisu Breaker Ke Daya Official Lyrics Video below:
Intro & Outro
The song intro is nothing much of a vocal work but a sound work, the star singer leave empty space on the beat beginning to be the welcome face of the special track.
This also goes with the song Outro having no vocal infusion unless a simple exit and ginger of the great song instrumentals. This is a pattern recently adhered by some professional musician but most especially singers.
Complete Lyrics Of Hamisu Breaker Ke Daya Song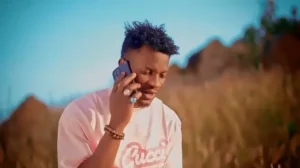 Nifa dake daya na sabaaa
In babu ke bazan kai baaaa
Na na na na na na na (Ke daya × 7)
Ke daya, ke daya ahhhh
Ke daya, ke daya
Ke daya (eeh) ke keya (ahhh)
Ke daya, ke daya
Ni bacin abinci da wanka bah
Bazana ko iya bacci ba
Bazana dena hakilu ba
In banji ya kika kwanta baaa
Kinga jinin mu dake dai neee
Gashi halin mu guda dai neee (na saba)
Dani dake daya (ke daya ×7)
Na sabaaa, dani dake daya
Ni banda koh uzurin komai
Kamar yake a cikin komai
A kanki zan iya yin komai
Sabida kin gama mini komaiiiiiiiii
Rashin ki zai zama mini ciwooo
Zaisa na wunni na kwan yawooo, Na rama
Kusa dake daya (ke daya × 3)
Kusa dake daya (ke daya × 3)
Kusa dakeee
Ni banga aibu na biki na soki na kaunacee ki ba
Idan ina kusa koda kuda ne bazai tabe ki ba
Koda karen unguwan ku na ganshi bazana ki shi ba
Banda iyayen ki ni banga wanda ya fini sonki baa ahh
Suma sun haifa wani keneee
To in yaba musu daidai neee
Saboda ke ke ke (ke daya × 3)
Kusa dake (ke daya ×3)
Kusa dake
Hamisu Breaker Ke Daya Official Video
Ke Daya Song Video is some creative concept that is been directed by the known iconic director, Abubakar S Shehu and been edited by HMK Shaba. The song was shot in Jos Plateau of  Northern Nigeria.
The Song been released not more than a week ago but has now rendered about a Hundred thousand streams on YouTube so far. Check It Out.
Check Out Hamisu Breaker – Ke Daya Official Video below:
Social Media Impact Of Ke Daya Song By Hamisu Breaker
Many Anticipative demonstrations has been displayed across many social media platforms but most source resort to TikTok which has many trending videos of Hamisu Breaker Ke Daya song. Check this video out and let it serve as evidence in hand.
Hamisu Breaker Ke Daya Mp3 Download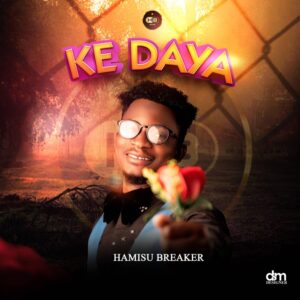 Listen To Hamisu Breaker – Ke Daya
Conclusion
Ke Daya song is a sweet sensational rhythm been crafted creatively by an amazing star talent which has high standard singing value and very passionate lyrics gesture. The song has no feature but compile officially released Mp4 project as well as other necessities.
It is a love song that meant so much for every loving soul and contain highly musical vocals professionally constructed in exceptional form. Hamisu Breaker is indeed a globally recognized great singer in Northern part of Nigeria.
Check Out More Entertaining Updates For Your Exciting Endless Entertainment Journey
Mp3Ghetto is always here with open hands, craving to facilitate your highly experienced sensational entertainment Journey. Follow for more exciting updates with substantial ingredients of your classic taste of music and entertaining programs.