Hamisu Breaker Har Abada English Lyrics Meaning And Song Review
TRACK DETAILS ⇓
Artiste Name: HAMISU BREAKER
Song Title: HAR ABADA
Released Date: April 15th, 2022
Format: MP3/Audio High-Quality KBPS
Har Abada soundtrack is a deeply touched song that is written exclusively by the well energized Northern Hausa maestro singer, popularly called Hamisu Breaker. The song that was officially recorded and later been released on the date, April 15th, 2022.
The song is one of the known consistent trendy song of the dazzling star that has been making superb waves in the air and on the streets, with many fans appreciation in demonstration. His talent is beyond comparison, and his efficiency is very deserving.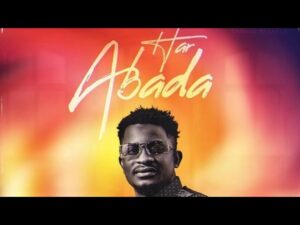 Meanwhile, the song name called "Har Abada" is noted to be a Hausa word which literally translates to "Forever" in the mighty English language. In this view, Hamisu Breaker used excellent talent in constructing the lines build up in astonishing pattern.
The mighty love song has many musical modifications, and looking from the vocal aspect of the song quality, you will notice a sensational creativity that can stand any musical standard. Hamisu Breaker composed beautiful and affectionate love lines that historically made record of the best.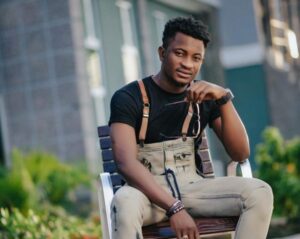 However, the mighty song is noted by mp3ghetto media to be a well anticipated song considering the well behaved talent offer by the exceptional star and the fans demonstrations of appreciation. Additionally, the song is noted to be single-vocally done by the dazzling star, Hamisu Breaker.
This implies no collaborative efforts of none other than the vocal and lyrical effort of the dazzling star Hamisu Breaker.
Check Out Hamisu Breaker – Har Abada Lyrics Video Below:
Complete Hamisu Breaker – Har Abada Song lyrics
Har abada ina yabawa masoyiyaaa…
Tunda ta shigeni raina ta kewaya…
Halayyarta ba misali mai kyan niyya…
Irin nata ban gani ba…
Kullum ke nake gani a idona…
Kalamanki sun shige min raina…
Kinji amona sahiba!! kizo da kauna…
Ke zan lallaɓa muradi na raina…
Shin ya za'ai inada ke…
Kamar atafa kike a hasken haƙora…
Wane madara idonki kece na wara…
Ko kinyi fushi kinada kyau, balle harara…
Ni wannan za na mallake…
Wata alfarma nake biɗa!! Yanzu yanzu…
Ba sai anjima ba zai zamma dazu…
Kiyi na'am kawai dani, so ya wanzu…
Burina a bani ke….
Lallai so yanada daɗi da gaske…
Amma in ka samu mai ji da gaske…
Mai alƙawari tayo cikashi yanke take…
Bana son nisa da ke…
Ko kince in dakata ban tsayawa…
Sonki yanata zabura ni ban iyawa…
Da kin barni na sani ban hayewa…
Ta ya za na tsallake…
Ƙwarin gwiwa, sarewa, duka duk yana ga ke..
Ko bacci nake da na tuna ke sai in wartsake…
In zaki taimaken ki ban dama in zama dake…
Dan na gasgata samun nutsuwa dole sai dake…
Hamisu Breaker – Har Abada Music Video
Check Out Hamisu Breaker Har Abada Music Video Below:
Hamisu breaker – Har Abada Mp3 Stream Download
Conclusion 
The song is one of a kind sensational sound that  has strong emotional vibes and ginger in affectionate manner, it is highly efficient how you will get to notice the nature of the dynamic pattern Hamisu Breaker actually used. He definitely had some amazing musical expression and is due the stars efficiency.
Check Out More Interesting Updates
Mp3Ghetto is always here with a bunch of open hands craving to facilitate your highly experienced sensational entertainment Journey.
Follow for more exciting updates with substantial ingredients of your classic taste in music and entertaining programs.
Ali Jita Hafsa English Lyrics Meaning And Song Review
Hamisu Breaker Zumar Kauna English Lyrics Meaning And Song Review
Hamisu Breaker Nagane Duniya English Lyrics Meaning And Song Review
Ali Jita Love English Lyrics Meaning And Song Review
Feezy Crime English Lyrics Meaning And Song Review