DJ AB – Sai Ni English Lyrics Meaning & Song Review
Sai Ni is a sensational that is written professionally by the amazing Northern Iconic rapper known famously as DJ AB. All the song components was prepared creatively by the dazzling star alone without any additional vocal involvement as collaboration.
The song was an official SUBABANE Records sound that was recorded and later tactically released on the date, 1st of September, 2023.
Sai Ni is also among the recently released compiled project of DJ AB as Album titled, Your Fav, and Sai Ni is listed as No. 5th of the Album mighty track list. The Album that clearly generate impactful attention in a small time after dropped.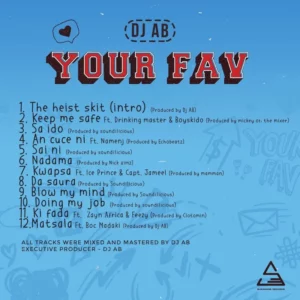 Sai Ni can be understood as Hausa Language phrase that simply translates to "Only Me", although DJ AB used the concept in a creative manner, giving accurate modification on the beat, the song concept somehow intertwined to the dimension of the title.
However, the track involves non other than DJ AB vocals, which implies the symbol of no collaboration invite on the mighty soundtrack. DJ AB occupied all beat sound spaces with his enticing vocals, fully loaded in style and flexible pattern that lyrically enhanced the song quality in general.
Meanwhile i provide for you below the mighty song lyrical display for you to align the lyrical value with the song concept that will clearly give you complete compiled quality of the track.
Check Out Sai Ni Lyrics Video below:
Intro & Outro
The song involves introduction of silence in vocal but only the beat sound that drops in to the song first verse that creatively continue to the whole song. The song Outro is also some sort of silence exit of the artist vocal with only the beat sound going out to the end.
Complete Sai Ni Song Lyrics
Idan babu ke
Yaya zan yi
Will you be my wife?
Till eternity
In babu ke
Nima ba ni
You give me life
You give me energy
(Where you dey)
Where you dey, where you dey, I dey find you
(No be play)
No be play when i tell you i love you
Ni dai in so kike in fito gani
Soyayyarki ki ta ratsa ni
Inga gani-ga dana, ga ki baby
Ni bana so na ganki
Da wani
Sai ni (sai ni)
Ni bana so na ganki
Da wani
Sai ni (sai ni)
(Sai ni, sai ni)
(Sai ni, sai ni)
Ahhh ahhh
Hmm hmm hmmm
Yea
Im not saying kina yawon banza
But lately fa naga kaman kin canza
Maganganu suna yawo na banza
Wai kece gayu ke kira bonanza
Im tired of playing games
And i never wanna see u with anybody again
Coz u fine like wine and i wanna make you mine so bae
Ni bana so na ganki
Da wani
Sai ni (sai ni)
Ni bana so na ganki
Da wani
Sai ni (sai ni)
(Sai ni, sai ni)
(Sai ni, sai ni)
DJ AB – Sai Ni Mp3 Stream Download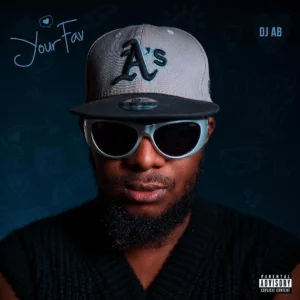 Listen To Sai Ni Mp3 Below:
Conclusion
The mighty song is exceptionally made remarkably well with efficient musical value that renders many modifications to the song in general. It was a single vocal sound that tremendously sounds super amazing given the musical effort invested by DJ AB in constructing the fragmental value of the song.
The modification value of the song by the star singer is exceptional, which brings higher musical stands to the song in general. DJ AB surely give proper space value to the sound beat and exclusively gain standard stand to be uniquely qualitative.
Check Out More Interesting Updates
Mp3Ghetto is always here with a bunch of open hands craving to facilitate your highly experienced sensational entertainment Journey.
Follow for more exciting updates with substantial ingredients of your classic taste in music and entertaining programs.
DJ AB Ft BOC Madaki – Matsala English Lyrics Meaning & Song Review
DJ AB Ft Ice Prince & Capt. Jameel – Kwapsa English Lyrics Meaning & Song Review
DJ AB – Nadama English Lyrics Meaning & Song Review
DJ AB Ft Namenj – An Cuce Ni English Lyrics Meaning & Song Review
DJ AB Ft Boyskido & Drinking Master – Keep Me Safe English Lyrics Meaning & Song Review