Dj Ab Ft Feezy Haske English Lyrics Meaning & Song Review
Artiste Name: Dj Ab
Song Name: Haske Ft. Feezy
Duration: 3:18Mins
Released Date: 07 – 04 – 2023
Record Label: SUBABANE RECORDS
Production: —
Format: MP4 High Quality
Article: Haske English Lyrics Meaning And Review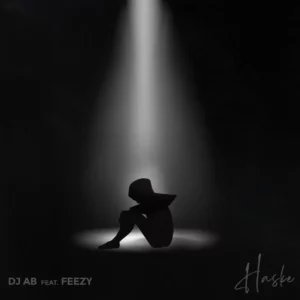 Haske soundtrack is an exclusive sound written by the Northern maestro rapper Haruna Abdullahi & the sweet tune twister Abdulhafiz Abdullahi, both popularly known widely as Dj Ab & Feezy. It is basically a love song with a high-level taste of emotional comfort which silently brought about the sensational temptation in every piece part of a loving heart. The enticing song Haske was released on April 27, 2023.
The enticing and sensational sound titled Haske by Dj Ab ft. Feezy simply means "Shining Light" it can also means "Brightness or flashlight" based on how you can actually perceive the concept of the mighty soundtrack.
Haske song is a lovely touching song describing some sort of relationship dimension which entails more of some complications happening in a smooth sounding relationship.
The song is somehow majorly demarcated into 4 partition combining a sweet sensational chorus and 3 strongly constructed verses.
Haske song chorus was professionally handled by the exceptionally talented Hausa singer Feezy plus a shorth opening verse which I will be furtherly providing the complete song lyrics meaning and review.
Also, Feezy happens to exclusively sing out the song chorus perfectly fit on the instrumentals and overly suited in frequency form. He started with the shorth initial verse which starts with the line: "The Blue Light In My Room" which perfectly give perfect foundation of his part in the whole song.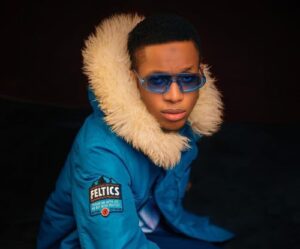 Dj Ab took on two verses giving out a sweet catching and compelling narrative of a sweet lovely scenario that enhances every perspective of the song in general. His magical inserts in the song is highly remarkable, so also his sweet touching lyrics as you know how strong his talent is on story telling.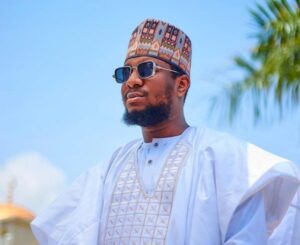 Follow through this great article by Mp3Ghetto Media for the complete Dj Ab ft. Feezy Haske song lyrics and review.
But Firstly Check Out The Complete Lyrics Video Of The Great song for you to fish out well what is going on in the song in general.
Check out Dj Ab – Haske Ft Feezy (Lyric Video) below:
Intro & Outro Of Haske Song By Dj Ab Ft. Feezy
Intro
The song have multiple qualities and one is the opening of the song by Feezy which also serve as the initials or perhaps I should say Intro of the quality sound. The intro of the song comes in a verse started in the beginning of the song continuing through to the song chorus.
Outro
The song outro is another special point of enhancement on the mighty soundtrack which reads "Sai Naga x2" which is a Hausa line meaning "Then I See", it is a part of the song chorus that is handled by Feezy which i will be giving you more of as we go.
Complete Haske Song Lyrics and Review
Haske Song Chorus
The song chorus begins right after his initial verse that you will see further as you go, which says lines as such: "Kince In Barki Amma Inna Barki Kina Nema Na"
Feezy exceptionally defines the scenario in the chorus as they love each other but she's struggling with his mistrust, calling names on him and can not put it all away.
Song Chorus
"Kince In Barki, Amma Inna Barki Kina Nema Naa yeh.."
( You told me to leave you, But If I do, you will look for me)
"Kince Na Yaudare Ki, amma in Kika Kalle Ni Sai Kiga Haske
(You said i decieved you, But when you look at me you see light"
"Haske, Sai Kiga Haskeeee" x2
(Light, You see Light)
Check out the complete song lyrics below:
Verse 1 (Feezy)
"The Blue Light, In My Room, It Gives the Atmosphere Yeah…"
"Am definitely Not A baloon, But im floating in your Air"
Verse 2 (Dj Ab)
"Is like you mentally abusing me"
"Wasu sunce ma You are using me"
"But the only one thing confusing me"
"ko zan kofsa she choses me"
"Oh God, this is too toxic"
"Ba wai Bana sonki bane i just got sick, am sick and tired of this"
"No predilection no desire for this"
"Ta Zarge Ni"
"Kullum ina sha yanxu ta damke ni"
"Red Handed"
"She demanded"
"Break up"
"But is not what she wanted"
"Tears in her eyes when she busted me"
"Looking very hurt cox she trusted me"
"She doesn't wanna stay, Doesn't wanna move on"
"And i doesn't wanna stay, i just wanna ah"
"She's been lonely in the dark till I came with a spark"
"It is hard to walk away"
"This kinda sucks cox I really wanna talk but"
"Am more than a block away"
"Ance Garin so bai da nisa"
"I lie every day that I miss her"
"Its pretty clear, I pissed her And"
"It's gonna take a lot of damage to fix her, fix her"
Verse 3  (Dj Ab)
"Yanxu gamu gaban gida muna arguing"
"Naji kamshin fetur what are you doing"
"Sai tace babu komai"
"Maganan so ya kawo ka ko mai"
"wani so kike so da wuce wannan"
"May be Bazaki gane ba sai in kinga ban-nan"
"Inda keda nisa da yanxu yazama nan-nan"
"Kada ki kunna ashanan nan ki bani man-nan"
"Wait, Relax, I didn't really mean to scare you"
"There's absolutely nothing special about fire, it is only gonna tear you"
"I mean us, oh am lost"
"I'm just- am making it worst again"
"I put you pains but I'm not playing games, will you give me your trust again"
"Sai ta daga hanun ta na dama"
"ta kalla idanuna cikin nadama"
"Ni dai dan Allah ki bani dama"
"In nuna miki so wanda yafi na da ma, da ma, da ma"
"yanxu ina sonki da gaske"
"Ina cewa so sai ta fizge"
"Ina kokarin shawo kanta kafin in sani sai naga Haske"
Haske Official Video Review
The song Haske is official released under SUBABANE RECORDS which define Dj Ab record label, and more amazing is that the exclusive video was shot and directed by the northern talented star Feezy which shines increasingly as the video quality renders.
The Video started with accordingly to the song lyrics, given Feezy appearing initially displaying a perfect and amazingly crafted design of a video. The outfit, background, location and the rest qualitative display of the song video.
Haske video featured a beautiful face as the girlfriend which beautifully enhance the video quality. Dj Ab was shot out side in the first verse as the lyrics goes.
It is a very creative view of the song video, showing every bit of the scene narrative accordingly and descriptively, Dj Ab performed so exceptionally special given the kind display giving by the star in the exclusive video.
Social Media Impact of Haske Song By Dj Ab Ft. Feezy
The sensitive song video made remarkable impact not only on the music platforms but also on the social media platforms such as TikTok and many more. But below is the TikTok impact of the song video done and sheared widely by Arewalyrics account accumulating high value number of streams and plays.
The song in general accounts for about over a million streams an plays on both Audiomack and YouTube. Involving many exceptionally great number of streams in other Mp3 streaming platforms.
In conclusion, Haske soundtrack defines the value of a trust in a relationships, giving faulty thoughts about your partner is not going to a solution rather the destruction of the whole situation.
Dj Ab described honestly how and needful the relationship is in concern with trust and intimacy, giving her a clear of indications of a fault in their journey. But giving the nature of his truthful approach has lead eventually to some certain un-anticipated outcome.
Check Out The Mp3 Streaming Portals of the Song Haske By Dj Ab Ft Feezy below for you sweet enticing enjoyment.
Dj Ab Haske Ft Feezy Mp3 Stream and Download Below:
Check Out More Entertaining Updates
Check Out Below for More entertaining latest updates from Mp3Ghetto Media, we strongly adhere to provide to you as an assistance in your world of of entertainment. Mp3 Ghetto is here to expand your entertainment vicinity by producing valuable entertaining contents for your own personal exploration.
Related Post 
Hamisu Breaker – Burina English Lyrics meaning and song Review
Ahmerdy – Kallabi Lyrics Meaning and song Review
Namenj – Dama Ft Hamisu Breaker Lyrics Meaning and Song Review