Deezell – Namace English Lyrics Meaning & Review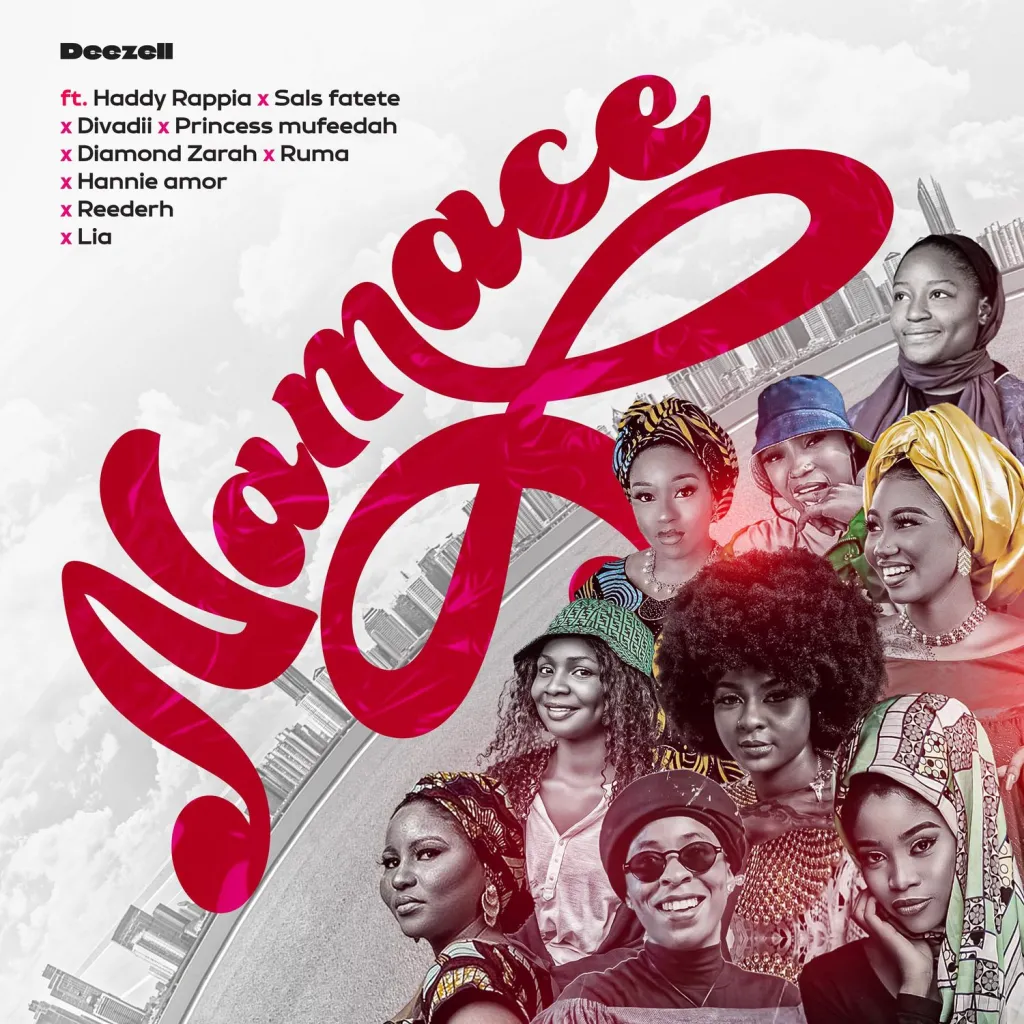 Namace Song is an Arewa Cartel Records project formulated by the Northern King of collaboration popularly known as Deezell, but strictly written partly by individual stars featured on the track. The mighty song was recorded and later released on the 1st of July, 2023.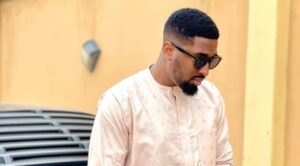 The amazing sound consists of several talented Northern female artists comprising both breathing singers and rappers shining like stars in the music industry.
This mighty song possess some uncommon traits that collaborates with female stars only considering the title of nature of the song, with many modifying musical magic from the stars.
Featured Artists
The artist in the Namace song feature consist of the following stars such as:
Diamond Zarah,
sals fateetee,
Haddy Rappia,
princess mufeedah,
Divadiii, Iia, Ruma,
Hannie amor and
Reedarh.
The song title "Namace" is a Hausa word that simply refers to 'A Woman' , it can also mean, a Lady, a Girl or Female. This is the main reason behind involving single gender in the track and this has been the second part of the first track titled Namiji which means 'A Man' that only involves the other gender in collaboration.
Namace song has many qualitative advantages involving having multiple genera disposals on the track by the featured stars.
They all invest in solid verses with many dynamic creative transitions from one  pattern to another which produce the compounded flexibility of the song. Although each and every single artist involved made out her flexible traits wonderfully well in singing, rapping, and twisting the lyrics in the right tone.
Each verse has its own individual value that beautifully enhanced the efficiency of the song in general, the way the rappers among them symbolized Hip Hop respectfully has an amazing perspective to make a big smile on many faces.
Now I want you to carefully watch this enticing video of Deezell Namace song simply for you to just have excellent point of the whole project of matter. And all I would like you to do while watching this beautiful video is focus on the verses and listen well for the lyrics before reading the written one provided ahead.
Please watch Deezell – Namace video  Ft Diamond Zarah, Sals fateetee and many more below:
Intro & Outro
The song Intro is smply a space of off vocal on the beat to show through to the song and then also the song outro has the same characteristics as the former only that the later is opposite of the former.
Complete Deezell – Namace Song Lyrics
Verse 1 – RUMA
Bata da aiki sai nashi
Tayi masa girki sannan ta raini ya'yan shi
Tayi masa guga sannan ta wanke kayan shi
Manta da wannan to ita ta haife shi (namace)
In ya'yan ka nada tarbiyya a ce (namace)
In basu dashi haka a ce (namace)
Kulli yaumin tana zaune a gida, boring lifestyle duk don kai wai sai ace (namace)
Verse 2 – DIVADI
Divadii namace
One dubu man, hmmm ita ce
Girls on fire, ita ce
Zamu kwashe injin mu taka mu wuce
Boom-boom mun wuce (whoo)
The ex, who that? Who that? Ita ce
Hmmm, mun wuce
The ex, who that? Who that? Ita ce
Verse 3 – SALS FATEETEE
Allah cigaba da kare mace
Gida bai cika in babu mace
Beat takai beat da an hada da mace
Na ce aiki yafi kyau in da mace (mace, mace)
Sarauniya, uwar gida (mace)
Yar gata gun mai gida (mace)
Ita ce kullum a gida
Ita ce mai kula da gida (mace)
Verse 4 – HADDY RAPPIA
Toh wa ke haihuwan namiji? (Namace)
Wa aka ce a kyautata ma wa? (Namace)
Wacece in tace urgent 2k da sauri ake bata? (Namace)
Wake yin ado tayi kyau in ta wuce kaga maza na tuntube? (Namace)
Toh ko su mazan in ka tambaye su wa suka fi so zasu ce (namace)
Verse 5 – DIAMOND ZARAH
Wacece in bata ba gida? (Namace)
A bata kudi, a bata hakuri (namace)
Kuma duk sarautar ka, in kazo gaban ta dole ne ka cire rawani (namace)
Ta hana cikin ta taba dan ka (namace)
Wahalan wata 9 a kan ka (namace)
Kuma duk wani girman ka inta baka heartbreak kaji ka tsani kan ka (namace)
Verse 6 – LIA
Mata, mata, mata ai mune (namace, mace, mace)
Wahala, wahala, wahala ma mune (mace, mace, mace)
Dauki ciki ga raino, ga shayarwa duk mune (mace, mace)
Am a lady and I talk about this you gara get this down down to your brain right now
Verse 7 – HANNIE AMOR
Wa ake ce ma yanmata, in ka ganta ka kira ta yar gata? (Namace)
Wa ake ce ma yar daddy, tayi ma shagwaba in kazo tadi? (Namace)
Wa ake kira boss lady? (Namace)
Ko ace mata boss baby? (Namace)
Ah kyakkyawa, baby in ka aura ta haifa ta mace
Verse 8 – PRINCESS MUFEEDAH
Akan wa ka sai mota? (Namace)
You take her waje ku huta (namace)
A kan ta ka sayi gidan ka, because you love her, you want to wed her (namace)
Wacece ta dauke ka? (Namace)
Mata karya ko da gasken ka (namace)
Wacece taci kudin ka, kabar kasar ka, taki ta baka? (Namace)
Verse 9 – REEDERH
Finest girl with the champion vibe
Common let me hear you say (namace)
Sarauniya, gimbiya, in ta faso gari ace kyakkyawar mace (mace)
Olori the cutest girl (mace)
Best of the best them say (mace)
Olori, Ada eze, jakadiya make you hear them say (mace)
Social Media Impact
You all know without doubt that this beautiful song will cause highly congested responses from fans giving wonderful exciting demonstrations of the song's appreciation for its quality, the video of the song has now reached to over a hundred thousand streams on the YouTube platforms and many hundreds thousands streams also account in other music streaming platforms like Audiomack, Apple Music & More.
This is a short video from TikTok showing exclusive impact of the song so far  in the socials and the streets also, check this out and tell me your opinion.