Auta MG Boy – Ina Ji Dake English Lyrics Meaning And Song Review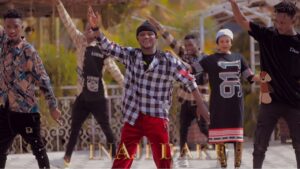 Ina Ji Dake song is an exclusive Hausa song that is recorded and creatively written by the Northern Nigerian maestro singer widely recognized as Auta MG Boy. The outstanding track was recorded and later released on the date of December 24th, 2022,
Auta MG Boy has been consistent in his magical sound tune, he can manipulates his vocals deep in the beat heart beautifully.
Well, "Ina Ji Dake" is simply a Hausa statement that literally translates to "I'm Proud of Having You", Auta MG Boy exclusively sing out the song in amazing way. He is simply describing to his love that he is very proud of having her as a lover, never going to regret anything in forever.
This song is essentially addressing the pride in having a perfect partner, the happiness, excitement, joy, and other nice emotional products. The song chorus compounded talks about the pride and the intentions of having one another as lifetime partners. He clearly describe how his wish is extreme in seeing them together as married couple.
Auta MG Boy happens to be the only vocal participant as a primary artiste, only that some sweet female vocal contribution has assured the song efficiency in general.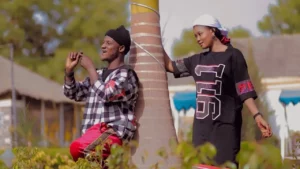 The song is dynamic kind that transition in a rapid but amazing manner, creating some strange exciting vibes that completely enhance the song uniqueness. Moreover, Auta MG is a well known talent on such dynamic projects, he knows how to make words dance on the beat with actual tempting frequency.
The song lyrics is exceptional, he started with the line; "Ina Ji Dake Ni Bazan Barki Ba" which translates to "I'm proud of your Love and I will never Let Go". He knows perfect point to input his lyrical quality on the beat, the nature of the compelling gesture given by the lyrics in general is is amazing.
You will see ahead in the Lyrics video of the mighty song lyrics that will clearly align you with the song magical lyrics that will produce actual stands of your understanding of the song.
Check Out Inaji Da ke Lyrics Video By Auta MG Boy below:
Intro & Outro
The song intro is simple and awesome, it is just a simple vocal introduction of the singer's name that reads, "Mg Boy Recorder", followed by "Eh Mana". The song outro also has only the vocal presence of the last verse hooks and back ups that make a great musical value in the end.
Complete Lyrics Of Auta MG Boy – Ina Ji Dake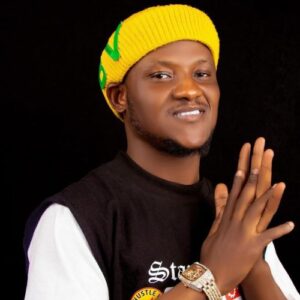 Ina Jida Ke – Auta mg boy
…
Ina ji dake
Ni Baxan barki bah
Ni kullum fatana mukai har daren Aure
Ina ji da Kai nima bazan barka baaa
Kullum tunani nah yaushe neh zamuyo Aure
Aure,,,,,Aure
Idan lokacin yayi ni nake neh
Idan lokaci yayi ni mijinki neh
Idan lokaci yyiiii
Idan rabbi yasoooo na Aureki
Ba mai kaini Jin dadi dan munyi Aure
Cikin zuciyata Kai kadai neh ka tare
Taho sahibi nah……..
Idan so yakai so dole za'ai batun Aure
Aureeee,,,,,,,Aure
Kin daga ko ina dukka jiki kin mamaye
Ke kika ban kauna wanda kudi basa sayee
Naji ana cewa Kyan tafiya ai waiwaye
Nawa da nafara kanki na dosa Kai tsaye
Nikuma soyayya gadonta nayo ba Wai haye
Kizo muyi batu,amma batun zuciyaya
…………………………………………………
Zan iya rantsuwa ba Wanda yafiikaa
Emmataaa
Ba Wai kyau ba ko wanka zo gunka
Emmataaa
Komai ka hada ni deh ina yinka
Emmataaa
Ba laifi bane inayi kishinkaaa
Emmataaa
Kai xansaaa azuciya chan na boyeka
Naii fata
Ba wata ya da zata ganeka sede a ran Aure
Heeeee
Da sonki a kirjina
Nabaki gurin Kwana
Nayi mafarki mah har kazama Ango nah
To kisani sahun farko
Kar aji kukana
Baxa kayi kuka bah
Zauna Daga dama nah
Kinzama komi nah
Kin nabbaka karkona
Na soka iya so neh
Da yaddaa karfina
Shine sanadi nima baxan miki karya bah
Kai zaka zama sarki a fadata nimaaa
……………………………………………………
Auta MG Boy – Ina Ji Dake Official Song Video
The Amazing song also has official Mp4 project that is provided below, you can see well enough the song video quality, it clearly self explanatory with high efficiency. The song was directed by the amazing creative mind known as SAFZOR. Check out the video before we go further.
Check Out Auta MG Boy – Ina Ji Dake Official Video below:
Auta MG Boy – Ina Ji Dake Mp3 Download
LIsten To Auta MG Boy – Ina Ji Dake Mp3 Below:
Social Media Impact
Check out this video from Tik Tok made by @Arewamelody accounts that accumulates over 10 thousand likes talk less of views. Check it out.
Conclusion
Ina Ji Dake is a love song describing a perfect combination with positive contributions coming from both side of the relationship. Is a melody that can soften heart and touch in line the scattered arrangement.
The song was handled creatively alone by the amazingly talented star which exclusively produce standard efficient quality of the song in general. It only accommodate additional vocal of a single female, which sounds sweetly amazing that can just snap out your mind in a second.
Check Out More Interesting Update
Check Out Below for More entertaining latest updates from Mp3Ghetto Media, we strongly adhere to provide to you as an assistance in your world of of entertainment. Mp3 Ghetto is here to expand your entertainment vicinity by producing valuable entertaining contents for your own personal exploration.
Hamisu Breaker – Burina English Lyrics Meaning and Song Review
Namenj – Dama Ft Hamisu Breaker Lyrics Meaning and Song Review
Dj Ab Ft Feezy – Haske English Meaning and Song Review
Ahmerdy – Kallabi Lyrics Meaning and song Review