Ali Jita Nafisa Gimbiya English Lyrics Meaning And Song Review
TRACK DETAILS ⇓
Artiste Name: ALI JITA
Song Title: Nafisa Gimbiya
Released Date: August 7, 2019
Format: MP3/Audio High-Quality KBPS
Nafisa Gimbiya Sound track is one of a kind sound that is noted to had been written creatively special by the known maestro amazing Northern Nigerian iconic star singer, popularly celebrated as Ali Jita. The mighty love song had been recorded and then later eventually released officially on the date of August 7, 2019.
However, the sweet sensational sound is a strong masterpiece which is listed among his best and great hit sounds and hence the song Nafisa Gimbiya, is shown to be listed among the known compiled project of the star widely known with the title Chiroma.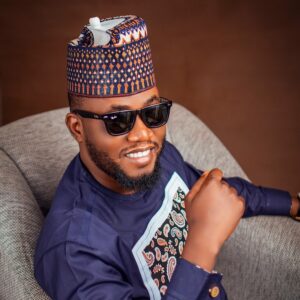 [Mini Bio]
Meanwhile, Ali Jita with the real name, Ali Isa Jita is known to be raised in Shagari quarters of Gyadi Gyadi in the city of Kano, he was born on 15 July in the year 1984 in Kano state, Kumbotso Local Government. His family then later on moved to Lagos, as his fathers business also thrives there.
Ali Jita has been recognized with his sweet exceptional sound vocal and his super amazing lyrical stand that combined and creates the musical value of the great Ali Jita. His musical offerings are way beyond comparison in any manner possible.
Meanwhile, mp3ghetto happens to assess and verify the song title called Nafisa Gimbiya, which turns out to be Hausa phrase that literally means "Queen Nafisa" but specially means "Dear Queen Nafisa". The amazing love song beautifully explains the nature of admiration between spouses and the rate to which triggers the need to praise another.
Ali Jita Nafisa Gimbiya Official Music Video
Check Out Ali Jita – Nafisa Gimbiya Official Video Below:
Ali Jita Nafisa Gimbiya Song Lyrics
Soyayya adala, Soyayya ce ruwan zuma,
Soyayya ta gari tana da dadi a zuciya.
Inama Inama, inama ya Masoyiya.
Nafisah sarauniya, Matata rabin zuciya,
Nafisah gimbiya, nafisah kece mairama
Uwar ya yana sarauniya, nafisah taka a hankali
soyayya da dadi in kayi dace da sahiba soyayya
da dadi in kika dace da sahibi soyayya farin ciki ce
wanene bai santa ba. Soyayya mai sanya kuka sannan
tasa kayi daria, ai kuka da idaniya sannan ayi kukan zuciya,
ina ma ina ma ina ma ya gimbiya, Nafisah tace mijina in ba
kaiba sai rijiya, Matata taurariya in ba ke ba zan sha wuya
sannu mairama nafisah madubi zuciya, taho taurariya haske
mai haske zuciya soyayya ruwan zuma ce in kinsha sai ki ban
nasha, Kauna da tausayawa soyayya ce take sakawa
Matata kin cire tuta alkawarin da kikai rikewa mun tabbatarwa
juna dani dake ba ma rabewa taka a hankali Nafisa kin zama
garkuwa mai nutsuwa mai hankali mai ilimi ce ke kuwa.
Nafisa sarauniya Matata rabin zuciya. Uwar ya yana gimbiya,
Nafisa kece mairama, soyayya tanada dadi, in kayi dace da
sahiba, ina ma ina ma ina ma ya gimbiya, Nafisa sarauniya Nafisa haske idaniya
Ali Jita Nafisa Gimbiya Mp3 Stream Download
Listen to Ali Jita – Nafisa Gimbiya Mp3 Stream Below:
Check Out More Interesting Updates
Mp3Ghetto is always here with a bunch of open hands, craving to facilitate your highly experienced sensational entertainment Journey. Follow for more exciting updates with substantial ingredients of your classic taste in music and entertaining programs.
Ali Jita Rukaiya English Lyrics Meaning And Song Review
Salim Smart So Da Hali English Lyrics Meaning and Song Review
Salim Smart My Love English Lyrics Meaning And Song Review
Salim Smart Muradin Zuciya English Lyrics Meaning And Song Review
Salim Smart Gubar So English Lyrics Meaning And Song Review
Salim Smart Nayi Mafarki English Lyrics Meaning And Song Review