Ali Jita Hafsa English Lyrics Meaning And Song Review
TRACK DETAILS ⇓
Artiste Name: ALI JITA
Song Title: HAFSA
Released Date: September 3rd, 2020
Format: MP3/Audio High-Quality KBPS
Hafsa song is a sweet sensational sound that is known to be written creatively by the well known super astonishing Northern Hausa star singer, popularly known widely as Ali Jita. The amazing track was recorded officially and then released later on the date, 3rd September, 2020.
However, the mighty song is one of his persistent sounds that has been smoothly making fans happy and excited, and the song has continually add more musical chart value for the track and is all due to the exceptional quality of the singers talent.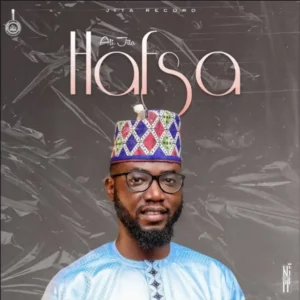 Meanwhile, the song title, which says "Hafsa" is a well known popular name, usually common in the Hausa community, it is an arabic name used heavily around the northern part of Nigerian societies.
However, Ali Jita used beautiful musical creativity by loading the affectionate love concept of the song on the popular name called Hafsa which incredibly become so clear to relate with the song conceptual value. He finds professionality in every bit part of the astonishing beat space.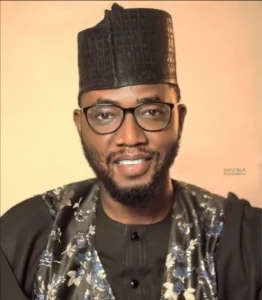 Additionally, Hafsa Song contains no feature of any kind, Ali Jita gallantly handled the complete vocal space of the track with his exceptional vocal inputs, and again build up some special lyrical inputs and construct an amazing verses and chorus that generally enhances the song quality in general.
Check Out Ali Jita Hafsa Official Audio Below:
Complete Ali Jita Hafsa Song Lyrics
Hafsa kunga sarauta ce da gaske
Hafsa yau jita ke nayi wa wake
Hafsa tashi ki taka nan a take
Zuciya da amana hafsa dauke
Zuciyar mai ciwo hafsa wanke
In duhu ya ratsa hafsa haske
Mai abin mamaki hafsa kenan
Mai karatun boko malamar nan
Gun rikon addini hafsa na nan
Mai masoya da yawa jarumar nan
Tashi hafsa ki juya ba irinki
Kai nuwa daga Allah yaifa saki
Mai fada da cikawa Ina kiran ki
Ko cikin danginki ana yabaki
Daukaka daga Allah yana daga ki
Tun kina yarinya irin halin ki
Yanxu xana yi waka ta gimbiyar mata
Hafsa mai alkhairi ke kiranta
Mai rawa kayi rawa ina kidan ta
Zamani ne nata ina yabata
An gwada an gane bata cuta
Bata kallon makiya in sun taba ta
An buga an barta yanxu gata
Dogaron ta da Allah ya tsare ta
Walkiya ta haska bangaren ta
Munga hasken hafsa mai zumunta
Ko ruwa ya kawo zai tsaya ta
Baya cinye hafsa baya shan ta
Ko wuta ta kama ta kashe ta
Gaskiya ce doki ta rike ta
Duk kadangar sharri ta tare ta
Zuciyar alkhairi ne nufin ta
Mai rubutu ita yau zai rubuta
Mai karatu hafsa zai karanta
Hafsa ba matar yara bace ba
Hafsa ba maganar karya take ba
Hafsa ba layin boka take ba
Hafsa ai ba mummuna bace ba
Hafsa ba kin al'umma take ba
Amsa sunan ba wasa bane ba
Tunda ba kowa za'ayi kira ba
Sai su wance da wance kunji babba
Yanxu jirgin sama yazo ya sauka
Hafsa shiyayi niya zaya dauka
Gashi jirgin ruwa yazo iyaka
Hafsa shi zaii sauke bata tamka
Sannu baiwar Allah hafsa kenan
Rayuwa tayi kyawu duniyan nan
Ali Jita – Hafsa Mp3 Stream Download
Listen to Ali Jita – Hafsa Mp3 Below:
Conclusion 
Conclusively, the well crafted masterpiece is a measure of pure talent and sign of high level efficiency, it is clear that Ali Jita crafted Hafsa song alone and incredibly  special, The song contains no feature but compile high musical efficiency.
Check Out More Interesting Updates
Mp3Ghetto is always here with a bunch of open hands craving to facilitate your highly experienced sensational entertainment Journey.
Follow for more exciting updates with substantial ingredients of your classic taste in music and entertaining programs.
Hamisu Breaker Zumar Kauna English Lyrics Meaning And Song Review
Hamisu Breaker Nagane Duniya English Lyrics Meaning And Song Review
Ali Jita Love English Lyrics Meaning And Song Review
Feezy Crime English Lyrics Meaning And Song Review
Feezy Utopia English Lyrics Meaning And Song Review